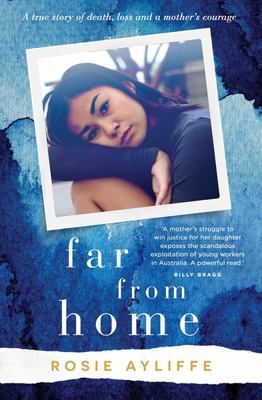 $34.99
AUD
Category: True Crime
British mother Rosie Ayliffe thought her 21-year-old daughter, Mia, would be safe travelling around Australia on a gap year. But Mia wanted to extend her visa and in order to do that needed to find 88 days of work on a farm - a requirement that would lead to catastrophic events. Four short days after Mi a moved to a hostel in Queensland to take a job on a sugarcane farm, she was brutally murdered. Faced with every parent's worst nightmare, Rosie travelled to Australia to retrieve Mia's body. From the moment she landed, however, she started to hear stories about the terrible treatment of young workers like Mia - stories of exploitation, sexual harassment, rape. Mia was Rosie's only child and she brought her up as a single parent. Her death was traumatic and life-changing. In Rosie's memoir, she describes movingly how she has found the strength to come to terms with devastating loss, drawing on inspiration from her daughter's short life. She also explains how she has become the driving force behind an international campaign to press for change to the 88 days system. Part expose of the dangers facing backpackers in Australia, part call to arms, ultimately Far from Home is an inspiring and heartfelt story of a mother's love for her daughter and her fight to protect others from suffering a similar tragedy.   ...Show more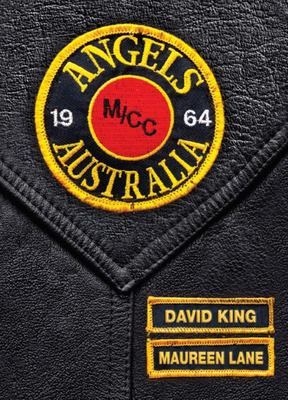 Angels
by David King; Maureen Lane
$29.95
AUD
Category: True Crime
David King was only 10 years old when he met The Angels. This is a tale full of childhood adventures, street smarts and ingenuity. It is the story of a survivor in a time when violence in the home was commonplace and of the gang of Angels who took him under their wings, protected him and taught him the value of 'safety in numbers'. David's story also provides insights into the history of Melbourne's west and the teenage boys and girls who broke free of the norms of the 1950s to rebel in the '60s. It is a snapshot of life in a motorcycle gang that had a code of conduct, common interests and specific values, in a time gone by. The Angels code of 'all for one and one for all' was inclusive of all nationalities in a time of overt racism, and ensured a tight bond grew between this band of rebels and misfits who found a place to belong. This book acknowledges the Angels who shared David's love of motorcycles and taught him skills and life lessons when home and David's story offers rare insights into life in a motorcycle gang at that time in history and of a little boy lost, who survived enormous challenges to grow into an exceptionally good man. ...Show more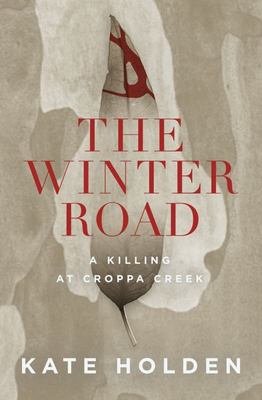 $32.99
AUD
Category: True Crime
An epic true story of greed, power and a desire for legacy from an acclaimed Australian storyteller. July 2014, a lonely road at twilight outside Croppa Creek, New South Wales: 80-year-old farmer Ian Turnbull takes out a .22 and shoots environmental officer Glen Turner in the back. On one side, a farmer hoping to secure his family's wealth on the richest agricultural soil in the country. On the other, his obsession: the government man trying to apply environmental laws.  The brutal killing of Glen Turner splits open the story of our place on this land. Is our time on this soil a tale of tragedy or triumph – are we reaping what we've sown? Do we owe protection to the land, or does it owe us a living? And what happens when, in pursuit of a legacy, a man creates terrible consequences?  Kate Holden brings her discerning eye to a gripping tale of law, land and inheritance. It is the story of Australia. ...Show more
Witness
by Louise Milligan
$34.99
AUD
Category: True Crime
A masterful and deeply troubling expose, Witness is the culmination of almost five years' work for award-winning investigative journalist Louise Milligan. Charting the experiences of those who have the courage to come forward and face their abusers in high-profile child abuse and sexual assault cases, M illigan was profoundly shocked by what she found. She interviews high-profile members of the legal profession, including judges and prosecutors. And she speaks to the defence lawyers who have worked in these cases, discovering what they really think about victims and the process, and the impact that this has on their own lives. Witness is a call for change. Milligan exposes the devastating reality of the Australian legal system where truth is never guaranteed and, for victims, justice is often elusive.  ...Show more
$32.99
AUD
Category: True Crime
In Australia 38 000 people are reported missing each year and in the US it's over 600 000. In the UK someone is reported missing every 90 seconds. Many of these cases are never resolved. Blending long-form journalism with true crime and philosophy,The Missing Among Ustakes us from the Australian bush to the battlefields of Northern France and the perilous space of a refugee camp to explore the stories of the missing. Erin Stewart speaks to parents of missing children, former cult members, detectives and investigators, advocates working on the crisis of missing refugees, a child of the Stolen Generations and many more to trace the mysterious world of missing persons. Examining famous cases like that of Madeleine McCann to those who are lesser known yet equally loved and mourned, this unique book forces us to see the complex story behind each missing person and those they leave behind.'The Missing Among Us will wrench your heart while it stretches your mind. Erin Stewart has undertaken a large inquiry, encompassing personal investigation, historical events, true crime, untold and untellable mysteries, while never losing sight of the emotional distress at the core of every missing person's story. This is a rare book from a gifted writer: intelligent yet poignant, enlightening yet deeply disturbing.' — Malcolm Knox'The Missing Among Us is illuminating, profound and wise. Stewart is a distinct new voice and her inquiry into the gaps and absences so many of us try to gloss over is intelligent, gentle and brave.' — Anna Krien'A deeply moving and insightful exploration of the concept of "missingness". Erin Stewart brings compassion and informed understanding to these hugely diverse stories of personal loss, resilience and advocacy.' — Siobhán McHugh'Nothing goes unnoticed in this beautifully written and thought-provoking exploration that will enlighten and enthral.' — Loren O'Keeffe, founder of the Missing Persons Advocacy Network ...Show more
$19.99
AUD
Category: True Crime
Fox's riveting memoir tells the story of her 10 years in the most elite clandestine ops unit of the CIA, hunting the world's most dangerous terrorists in 16 countries while marrying and giving birth to a daughter.
$32.99
AUD
Category: True Crime
Shocking real-life stories of murderous women who used rat poison to rid themselves of husbands and other inconvenient family members. For readers of compelling history and true crime, from critically acclaimed author Tanya Bretherton. After World War II, Sydney experienced a crime wave that was chilli ngly calculated. Discontent mixed with despair, greed with callous disregard. Women who had lost their wartime freedoms headed back into the kitchen with sinister intent and the household poison thallium, normally used to kill rats, was repurposed to kill husbands and other inconvenient family members. Yvonne Fletcher disposed of two husbands. Caroline Grills cheerfully poisoned her stepmother, a family friend, her brother and his wife. Unlike arsenic or cyanide, thallium is colourless, odourless and tasteless; victims were misdiagnosed as insane malingerers or ill due to other reasons. And once one death was attributed to natural causes, it was all to easy for an aggrieved woman to kill again. This is the story of a series of murders that struck at the very heart of domestic life. It's the tale of women who looked for deadly solutions to what they saw as impossible situations. The Husband Poisoner documents the reasons behind the choices these women made - and their terrible outcomes. ...Show more
Barrenjoey Road
by Ruby Jones; Neil Mercer (As told to)
$34.99
AUD
Category: True Crime
A gripping expose of a notorious cold case 1978. An idyllic beachside community. A series of abductions and rapes. So what happened to Trudie Adams? The disappearance of 18-year-old Trudie Adams while hitchhiking home on Sydney's northern beaches in 1978 left her family and community devastated. When police began to investigate, the dark underbelly of the so-called 'insular peninsula' was exposed, where surfers ran drugs home from Bali, teenagers hitchhiked everywhere due to the lack of public transport, gangs of men prowled the beaches and the roads, and predators abducted and raped countless young women, crimes rarely reported or investigated. Inspired by the award-winning #1 podcast and ABC TV series and containing new revelations never previously revealed, Barrenjoey Road is the gripping expose of why the case was never solved. It takes us all the way to the top, from a criminal perpetrator with a lifelong record and links to organised crime who was never formally accused, to police corruption at the highest level. ...Show more
$32.99
AUD
Category: True Crime
  The gripping true story of the notorious Claremont serial murders and the nation's longest and most expensive investigation to catch the killer In the space of just over year in 1996-7, three young women disappeared from Claremont, an upmarket suburb in central Perth. When two of the young women were found murdered, Australia's longest and most expensive investigation was established. More than twenty years later, an unlikely suspect was arrested based on forensic evidence that also linked the murders to two previous vicious rapes. The Claremont Killings, by local newsman Bret Christian, is a riveting story of young lives cut short, a city in panic, an investigation riddled with error and incompetence, and a surprising twist that absolutely no one saw coming. ...Show more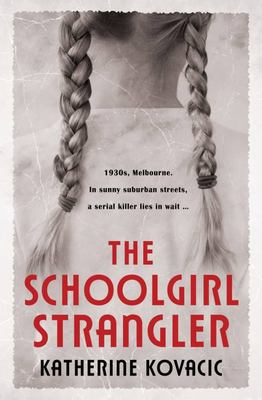 $32.99
AUD
Category: True Crime
The shocking true story of a serial killer in 1930s Melbourne.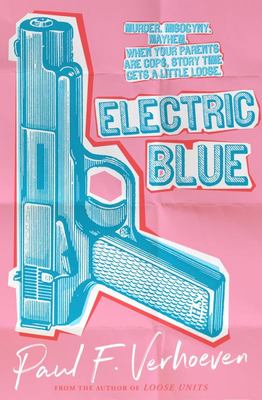 $34.99
AUD
Category: True Crime
Paul Verhoeven's ex-cop dad, John, spent years embroiled in some of the seediest, scariest intrigue and escapades imaginable. One day John offered Paul the chance of a lifetime- he'd spill his guts on tape. What unfolded in Loose Units was a goldmine of true-crime stories, showcasing John's dramatic exp erience of policing in Sydney in the 1980s and brilliantly twisted sense of humour. But what happened next in John's career was twice as weird. Electric Blue spans the final years of John's stint in the New South Wales police force, when he took up an offer to move into the grimy, analytical world of forensics. Paul unpicks his father's most terrible cases. There was the case of a rapist hiding in the walls of shower block, a body that was quite literally cooked, and the bizarre copycat suicides. But what's it actually like to have a heroic ex-cop as a Dad? Paul and John delve into their unique father-son relationship and how they ended up so different to each other. They figure out how to deal with the choices they've made ... or wish they'd made. And Paul's mum, Christine, reveals what it was like to be a pioneering female cop in the eighties when misogyny was rife in the force. Thrilling, fascinating and unexpectedly laugh-out-loud funny, Electric Blue is another high-octane adventure in policing, integrity and learning what family is really all about. ...Show more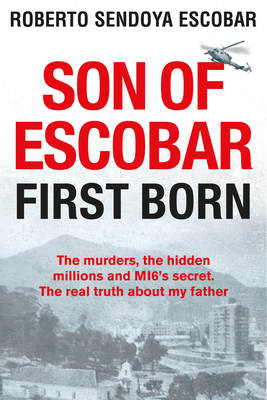 $29.99
AUD
Category: True Crime
Pablo Escobar was the most notorious drug lord the world has ever seen. He became one of the ten richest men on the planet and controlled 80 per cent of the global cocaine trade before he was shot dead in 1993. This is the long-awaited autobiography of his eldest son, Roberto Sendoya Escobar. His story opens with two helicopter gunships, filled with heavily armed Colombian Special forces personnel led by an MI6 agent, flying into a small village on the outskirts of Bogota in Colombia. The secret mission to recover a stolen cash hoard, culminates in a bloody shoot-out with a group of young Pablo Escobar's violent gangsters. Several of the men escape, including the young Escobar.As the dust settles in the house, only a little baby is left alive. His distressing cries can be heard as his young mother lies dead beside him. That baby is the author, Roberto Sendoya Escobar. In a bizarre twist of fate, the top MI6 agent who led the mission, takes pity on the child and, eventually, ends up adopting him.Over the years, during his rise to prominence as the most powerful drug lord the world has ever known, Pablo Escobar tries, repeatedly, to kidnap his son. Flanked by his trusty bodyguards, the child, unaware of his true identity, is allowed regular meetings with Escobar and it becomes apparent that the British government is working covertly with the gangster in an attempt to control the money laundering and drug trades.Life becomes so dangerous, however, that the author is packed off from the family mansion in Bogota to an English public school. Many years later in England, as Roberto's adopted father lies dying in hospital, he hands his son a coded piece of paper which, he says, reveals the secret hiding place of the 'Escobar Missing millions' the world has been searching for! ...Show more