Check out what our Booksellers have been enjoying, click on the title to read a staff review!
$32.99
AUD
Category: Fiction
Dark and dangerous, brilliantly unsettling and chillingly funny, this extraordinary debut shows us what we usually deny - the uneasy truce we make with our ruthless desires and gothic fears, and how easily it can be broken. Prize-winning author Chloe Wilson's stories will pin you to the page. 'Chilling , funny, and razor sharp - a writer in control every step of the way. How I relished this extraordinary and original collection.' Sofie Laguna, Miles Franklin winner for The Eye of the Sheep First published in Granta Magazine, the title story takes us into the cold war of a contemporary family: a missile-making mother doubts her husband's guts and the steel of her son, until a playground incident escalates and brings them into the most surprising of alliances. Needle sharp, effortlessly surprising and beautifully controlled, every story is transfixing. A young couple move into a house in which there's been a recent murder, and fall under the spell of their peculiar, commanding neighbours. Two sisters are determined to detoxify themselves into perfection. A diver pushes herself and those around her to higher and higher jumps.  Interspersed with these transfixing tales are lightning strikes of flash fiction: we glimpse a leopard in the apartment next door; plants grown out of a strange and miraculous soil; the spirit of a girl who's been thrown down a well. At each turn, Chloe Wilson offers a unique insight, a tear in the veil of our comfortable moral certainties. Hold Your Fire exposes the battles we wage beneath the surface. '['Tongue-Tied'] had me uncomfortably pinned by the end of the first paragraph, and squirming by the end of the first page ... add to that delicate balance an unusual point of view, two loaded relationships, and a sharp, subtle dose of humour, and I had to pick this story.' Rebecca Makkai, in choosing 'Tongue-Tied' to win the Iowa Review Prize. 'The stories in Chloe Wilson's Hold Your Fire are full of wit, intelligence, savage humour, and dark surprises. They combine the brilliant menace of Ottessa Mossfegh with the insight and control of Helen Garner; the result is a new Australian writer who made me feel less like a reader and more like a conspirator. I was transfixed.' Fiona McFarlane, author of Miles Franklin-shortlisted The Night Guest and The High Places 'These stories are wonderfully strange, complex yet funny; they are otherworldly and unearthly but at the same time an expression of how we live in the world right now. Chloe Wilson is the magician who by her art brings to light all we usually prefer to keep hidden.' Ceridwen Dovey, author of Only the Animals and In the Garden of the Fugitives   ...Show more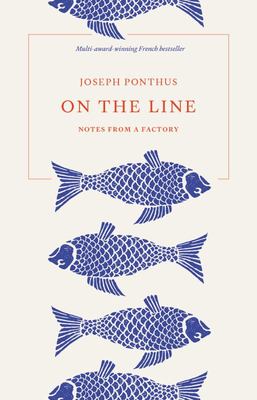 $27.99
AUD
Category: Fiction
Factory you shall never have my soul I am here And I count for so much more than you And I count so much more because of you Thanks to you Unable to find work in his field, Joseph Ponthus enlists with a temp agency and starts to pick up casual shifts in the fish processing plants and abattoirs of Britta ny. Day after day he records with infinite precision the nature of work on the production line- the noise, the weariness, the dreams stolen by the repetitive nature of exhausting rituals and physical suffering. But he finds solace in a life previously lived. Shelling prawns, he dreams of Alexandre Dumas. Pushing cattle carcasses, he recalls Apollinaire. And, in the grace of the blank spaces created by his insistent return to a new line of text - mirroring his continued return to the production line - we discover the woman he loves, the happiness of a Sunday, Pok Pok the dog, the smell of the sea. In this celebrated French bestseller, translated by Stephanie Smee, Ponthus captures the mundane, the beautiful and the strange, writing with an elegance and humour that sit in poignant contrast with the blood and sweat of the factory floor. On the Line ( la ligne) is a poet's ode to manual labour, and to the human spirit that makes it bearable. ...Show more
$24.99
AUD
Category: Fiction
Minor Detail begins during the summer of 1949, one year after the war that the Palestinians mourn as the Nakba--the catastrophe that led to the displacement and exile of some 700,000 people--and the Israelis celebrate as the War of Independence. Israeli soldiers murder an encampment of Bedouin in the Ne gev desert, and among their victims they capture a Palestinian teenager and they rape her, kill her, and bury her in the sand. Many years later, in the near-present day, a young woman in Ramallah tries to uncover some of the details surrounding this particular rape and murder, and becomes fascinated to the point of obsession, not only because of the nature of the crime, but because it was committed exactly twenty-five years to the day before she was born. Adania Shibli masterfully overlays these two translucent narratives of exactly the same length to evoke a present forever haunted by the past.   ...Show more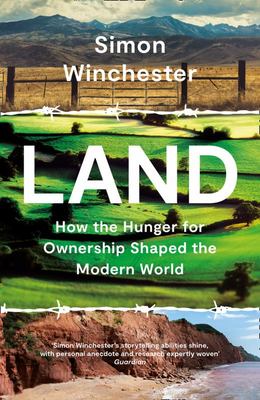 $34.99
AUD
Category: Current Affairs
From the bestselling author Simon Winchester, a human history of land around the world: who mapped it, owned it, stole it, cared for it, fought for it and gave it back. The ownership of land has always been complicated, opaque, and more than a little anarchic when viewed from the outside. In this book, Simon Winchester explores the the stewardship of land, the ways it is delineated and changes hands, the great disputes, and the questions of restoration – particularly in the light of climate change and colonialist reparation. A global study, this is an exquisite exploration of what the ownership of land might really mean – not in dry-as-dust legal terms, but for the people who live on it. ...Show more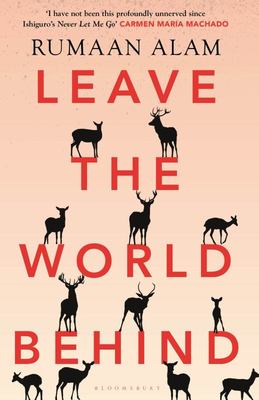 $29.99
AUD
Category: Fiction
Amanda and Clay head to a remote corner of Long Island expecting a holiday: a quiet reprieve from life in New York City, quality time with their teenage son and daughter, and a taste of the good life in the luxurious home they've rented for the week. But a late-night knock on the door breaks the spell. Ruth and G. H. are an older couple - it's their house, and they've arrived in a panic. They bring the news that a sudden blackout has swept the city. But in this rural area - with the TV and internet now down, and no phone service - it's hard to know what to believe. Should Amanda and Clay trust this couple - and vice versa? What happened back in New York? Is the holiday home, isolated from civilisation, a truly safe place for their families? And are they safe from one another? Suspenseful and provocative, Rumaan Alam's third novel is keenly attuned to the complexities of parenthood, race, and class. Leave the World Behind explores how our closest bonds are reshaped - and unexpected new ones are forged - in moments of crisis. ...Show more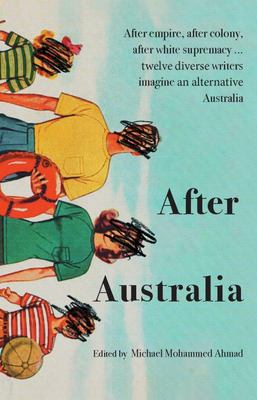 After Australia
by Michael Mohammed Ahmad (Editor)
$24.99
AUD
Category: Fiction | Series: edited Michael Mohammed Ahmad
Climate catastrophe, police brutality, white genocide, totalitarian rule and the erasure of black history provide the backdrop for stories of love, courage and hope. In this unflinching new anthology, eleven of Australia's most daring Indigenous writers and writers of colour provide a glimpse of Austral ia as we head toward the year 2050. Featuring Ambelin Kwaymullina, Claire G. Coleman, Omar Sakr, Future D. Fidel, Karen Wyld, Khalid Warsame, Kaya Lattimore, Sarah Ross, Zoya Patel, Michelle Law and Hannah Donnelly. Edited by Michael Mohammed Ahmad. Original concept by Lena Nahlous. Published by Affirm Press in partnership with Diversity Arts Australia and Sweatshop Literacy Movement. ...Show more
$19.99
AUD
Category: Fiction
An instant New York Times Bestseller! Named one of the most anticipated books of 2019 by Vulture, Entertainment Weekly, Buzzfeed, Los Angeles Times, Boston Globe, Oprah.com, Huffington Post, The A.V. Club, Nylon, The Week, The Rumpus, The Millions, The Guardian, Publishers Weekly, and more. "A lyrical w ork of self-discovery that's shockingly intimate and insistently universal...Not so much briefly gorgeous as permanently stunning."--Ron Charles, The Washington Post Poet Ocean Vuong's debut novel is a shattering portrait of a family, a first love, and the redemptive power of storytelling On Earth We're Briefly Gorgeous is a letter from a son to a mother who cannot read. Written when the speaker, Little Dog, is in his late twenties, the letter unearths a family's history that began before he was born -- a history whose epicenter is rooted in Vietnam -- and serves as a doorway into parts of his life his mother has never known, all of it leading to an unforgettable revelation. At once a witness to the fraught yet undeniable love between a single mother and her son, it is also a brutally honest exploration of race, class, and masculinity. Asking questions central to our American moment, immersed as we are in addiction, violence, and trauma, but undergirded by compassion and tenderness, On Earth We're Briefly Gorgeous is as much about the power of telling one's own story as it is about the obliterating silence of not being heard. With stunning urgency and grace, Ocean Vuong writes of people caught between disparate worlds, and asks how we heal and rescue one another without forsaking who we are. The question of how to survive, and how to make of it a kind of joy, powers the most important debut novel of many years.   ...Show more
$32.99
AUD
Category: Fiction
Emotional, powerful, unforgettable. From a stunning new literary talent, you won't be able to put down this novel about a mother's love for her children - it will break your heart. Ava and her two young sons, Max and Teddy, are driving to their new home in Sheerwater, hopeful of making a fresh start in a new town, although Ava can't but help keep looking over her shoulder. They're almost at their destination when they witness a shocking accident - a light plane crashing in the field next to the road. Ava stops to help, but when she gets back to the car, she realises that somewhere, amongst the smoke, fire and confusion, her sons have gone missing... From a substantial new Australian writing talent, Sheerwater is tense, emotional, unforgettable. Perfect for readers of Mark Brandi's Wimmera and Stephanie Bishop's The Other Side of the World, this is a beautifully written, propulsive, gut-wrenching and unputdownable novel - an aching, powerful story of the heroic acts we are capable of in the name of love 'Sheerwater is that rare gift of a book that balances gorgeous, glittering language with breathless pace. Leah Swann writes with devastating honesty ... This is an extraordinary novel - I tore through it, captivated by the imagery and the setting, desperately hoping for a happy ending.' Rebecca Starford, author of Bad Behavior ...Show more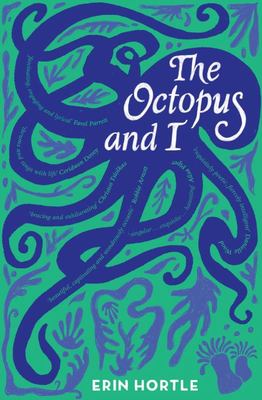 $29.99
AUD
Category: Fiction
A stunning debut novel set on the Tasmanian coast that lays bare the wild, beating heart at the intersection of human and animal, love and loss, and fear and hope.
$19.99
AUD
Category: Fiction
Teeming with energy, humour and heart, a love song to black Britain told by twelve very different people. Grace is a Victorian orphan dreaming of the mysterious African father she will never meet. Winsome is a young Windrush bride, recently arrived from Barbados. Amma is the fierce queen of her 1980s squatters' palace. Morgan, who used to be Megan, is blowing up on social media, the newest activist-influencer on the block. Twelve very different people, mostly black and female, more than a hundred years of change, and one sweeping, vibrant, glorious portrait of contemporary Britain. Bernardine Evaristo presents a gloriously new kind of history for this old country- ever-dynamic, ever-expanding and utterly irresistible. ...Show more
$19.99
AUD
Category: Young Adult
An emotional tale of identity, sexuality and suicide derived from personal experience about three teenage boys who struggle to come to terms with their homosexuality in a small Western Australian town. On the surface, nerd Zeke, punk Charlie and footy wannabe Hammer look like they have nothing in common . But scratch that surface and you'd find three boys in the throes of coming to terms with their homosexuality in a town where it is invisible. Invisible Boys is a raw, confronting YA novel that explores the complexities and trauma of rural gay identity with painful honesty, devastating consequences and, ultimately, hope. ...Show more
$19.99
AUD
Category: Fiction
A New York Times Notable Book and Times Critics' Top Books of 2018. From one of our boldest, most celebrated new literary voices, a novel about a young woman's efforts to duck the ills of the world by embarking on an extended hibernation with the help of one of the worst psychiatrists in the annals of literature and the battery of medicines she prescribes.Our narrator should be happy, shouldn't she? She's young, thin, pretty, a recent Columbia graduate, works an easy job at a hip art gallery, lives in an apartment on the Upper East Side of Manhattan paid for, like the rest of her needs, by her inheritance. But there is a dark and vacuous hole in her heart, and it isn't just the loss of her parents, or the way her Wall Street boyfriend treats her, or her sadomasochistic relationship with her best friend, Reva. It's the year 2000 in a city aglitter with wealth and possibility; what could be so terribly wrong? My Year of Rest and Relaxation is a powerful answer to that question. Through the story of a year spent under the influence of a truly mad combination of drugs designed to heal our heroine from her alienation from this world, Moshfegh shows us how reasonable, even necessary, alienation can be. Both tender and blackly funny, merciless and compassionate, it is a showcase for the gifts of one of our major writers working at the height of her powers. Named a Best Book of the Year by: The Washington Post, Time, NPR, Amazon, Vice, Bustle, The New York Times, The Guardian, Kirkus Reviews, Entertainment Weekly, The AV Club, & Audible ...Show more