$19.99
AUD
Category: Science Fiction/Fantasy | Series: Crescent City
Think Game of Thrones meets Buffy the Vampire Slayer with a drizzle of E.L. James - Telegraph Perfect for fans of Jessica Jones and True Blood, this is a blockbuster modern fantasy set in a divided world where one woman must uncover the truth to seek her revenge. Half-Fae, half-human Bryce Quinlan love s her life. Every night is a party and Bryce is going to savour all the pleasures Lunathion also known as Crescent City has to offer. But then a brutal murder shakes the very foundations of the city, and brings Bryce's world crashing down. Two years later, Bryce still haunts the city's most notorious nightclubs but seeking only oblivion now. Then the murderer attacks again. And when an infamous Fallen angel, Hunt Athalar, is assigned to watch her every footstep, Bryce knows she can't forget any longer. As Bryce and Hunt fight to unravel the mystery, and their own dark pasts, the threads they tug ripple through the underbelly of the city, across warring continents, and down to the deepest levels of Hel, where things that have been sleeping for millennia are beginning to stir ... With unforgettable characters and page-turning suspense, this richly inventive new fantasy series by #1 New York Times bestselling author Sarah J. Maas delves into the heartache of loss, the price of freedom and the power of love.   ...Show more
$19.99
AUD
Category: Science Fiction/Fantasy | Series: The Nevernight Chronicle
From New York Times bestselling author, Jay Kristoff, comes a dangerous new fantasy world and a heroine edged in darkness. Mia Corvere is only ten years old when she is given her first lesson in death. Destined to destroy empires, the child raised in shadows made a promise on the day she lost everythi ng: to avenge herself on those that shattered her world. But the chance to strike against such powerful enemies will be fleeting, and Mia must become a weapon without equal. Before she seeks vengeance, she must seek training among the infamous assassins of the Red Church of Itreya. Inside the Church's halls, Mia must prove herself against the deadliest of opponents and survive the tutelage of murderers, liars and daemons at the heart of a murder cult. The Church is no ordinary school. But Mia is no ordinary student. The Red Church is no ordinary school, but Mia is no ordinary student. The shadows love her. And they drink her fear. ...Show more
Piranesi
by Susanna Clarke
$27.99
AUD
Category: Science Fiction/Fantasy
Piranesi's house is no ordinary building: its rooms are infinite, its corridors endless, its walls are lined with thousands upon thousands of statues, each one different from all the others. Within the labyrinth of halls an ocean is imprisoned; waves thunder up staircases, rooms are flooded in an instan t. But Piranesi is not afraid; he understands the tides as he understands the pattern of the labyrinth itself. He lives to explore the house. There is one other person in the house-a man called The Other, who visits Piranesi twice a week and asks for help with research into A Great and Secret Knowledge. But as Piranesi explores, evidence emerges of another person, and a terrible truth begins to unravel, revealing a world beyond the one Piranesi has always known. ...Show more
$29.99
AUD
Category: Science Fiction/Fantasy | Series: The\Bone Season Ser.
Paige Mahoney has eluded death again. Snatched from the jaws of captivity and consigned to a safe house in the Scion Citadel of Paris, she finds herself caught between those factions that seek Scion's downfall and those who would kill to protect the Rephaim's puppet empire. The mysterious Domino Program me has plans for Paige, but she has ambitions of her own in this new citadel. With Arcturus Mesarthim her former enemy at her side, she embarks on an adventure that will lead her from the catacombs of Paris to the glittering hallways of Versailles. Her risks promise high reward- the Parisian underworld could yield the means to escalate her rebellion to outright war. As Scion widens its bounds and the free world trembles in its shadow, Paige must fight her own memories after her ordeal at the hands of Scion. Meanwhile, she strives to understand her bond with Arcturus, which grows stronger by the day. But there are those who know the revolution began with them and could end with them . . . ...Show more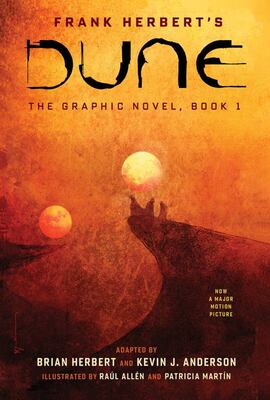 $35.00
AUD
Category: Science Fiction/Fantasy | Series: Dune: the Graphic Novel
The definitive graphic novel adaptation of Dune, the groundbreaking science-fiction classic by Frank Herbert. Dune, Frank Herbert's epic science-fiction masterpiece set in the far future amidst a sprawling feudal interstellar society, tells the story of Paul Atreides as he and his family accept control of the desert planet Arrakis. A stunning blend of adventure and mysticism, environmentalism, and politics, Dune is a powerful, fanstastical tale that takes an unprecedented look into our universe, and is transformed by the graphic novel format. Brian Herbert and Kevin J. Anderson's adaptation retains the integrity of the original novel, and Raul Allen and Patricia Martin's magnificent illustrations, along with cover art by Bill Sienkiewicz, bring the book to life for a new generation of readers. Full-colour illustrations throughout. ...Show more
$22.99
AUD
Category: Science Fiction/Fantasy
Before The Matrix, before Star Wars, before Ender's Game and Neuromancer, there was Dune: winner of the prestigious Hugo and Nebula awards, and widely considered one of the greatest science fiction novels ever written. Melange, or 'spice', is the most valuable - and rarest - element in the universe; a drug that does everything from increasing a person's life-span to making intersteller travel possible. And it can only be found on a single planet: the inhospitable desert world Arrakis. Whoever controls Arrakis controls the spice. And whoever controls the spice controls the universe. When the Emperor transfers stewardship of Arrakis from the noble House Harkonnen to House Atreides, the Harkonnens fight back, murdering Duke Leto Atreides. Paul, his son, and Lady Jessica, his concubine, flee into the desert. On the point of death, they are rescued by a band for Fremen, the native people of Arrakis, who control Arrakis' second great resource: the giant worms that burrow beneath the burning desert sands. In order to avenge his father and retake Arrakis from the Harkonnens, Paul must earn the trust of the Fremen and lead a tiny army against the innumerable forces aligned against them. And his journey will change the universe.   ...Show more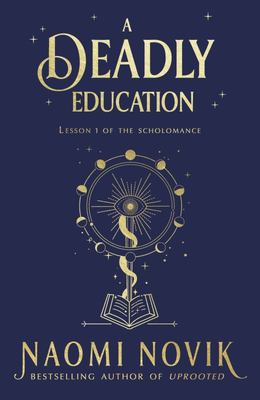 $32.99
AUD
Category: Science Fiction/Fantasy
In the start of an all-new series, the bestselling author of Uprooted and Spinning Silver introduces you to a dangerous school for the magically gifted where failure means certain death - until one girl begins to rewrite its rules. Enter a school of magic unlike any you have ever encountered. There are no teachers, no holidays, friendships are purely strategic, and the odds of survival are never equal. Once you're inside, there are only two ways out- you graduate or you die. El Higgins is uniquely prepared for the school's many dangers. She may be without allies, but she possesses a dark power strong enough to level mountains and wipe out untold millions - never mind easily destroy the countless monsters that prowl the school. Except, she might accidentally kill all the other students, too. So El is trying her hardest not to use it... that is, unless she has no other choice. Wry, witty, endlessly inventive, and mordantly funny - yet with a true depth and fierce justice at its heart - this enchanting novel reminds us that there are far more important things than mere survival. A dark, smart, delicious tale, set to redefine everything you think you know about schools for magic.    ...Show more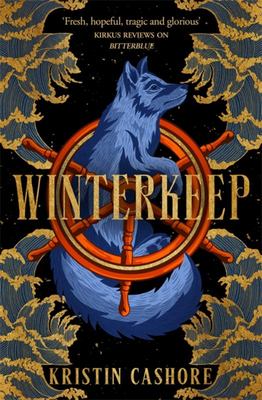 $32.99
AUD
Category: Science Fiction/Fantasy
The highly anticipated next book in the New York Times bestselling, award-winning Graceling Realm series, which has sold 1.3 million copies. For the past five years, Bitterblue has reigned as Queen of Monsea, heroically rebuilding her nation after her father's horrific rule. After learning about the lan d of Torla in the east, she sends envoys to the closest nation there: Winterkeep--a place where telepathic foxes bond with humans, and people fly across the sky in wondrous airships. But when the envoys never return, having drowned under suspicious circumstances, Bitterblue sets off for Winterkeep herself, along with her spy Hava and her trusted colleague Giddon. On the way, tragedy strikes again--a tragedy with devastating political and personal ramifications. Meanwhile, in Winterkeep, Lovisa Cavenda waits and watches, a fire inside her that is always hungry. The teenage daughter of two powerful politicians, she is the key to unlocking everything--but only if she's willing to transcend the person she's been all her life. ...Show more
$32.99
AUD
Category: Science Fiction/Fantasy
She never meant to be a hero . . . In fact, Dreckly Jones has made a point her whole life to be exactly not that. The daughter of a forbidden union between an earth elemental and a selkie, her rare powers have meant she has always had a target on her back. So Dreckly - a 40-something oyster shucker ac cording to her fake documents, 140-something sprite if you're going to get all nit-picky about it - has become an expert at many things. Chief amongst them: hiding. When she meets a determined group of rebels who desperately need her help, she finds herself wanting to stick her neck out for the first time in a long while. Yet is she ready to be noticed? Is Dreckly willing to use her powers to stand up when it could cost her everything? Readers LOVE Maria Lewis... 'Maria Lewis is a must-read' Buzzfeed 'Pay attention urban fantasy fans - Maria Lewis is a name you'll want to remember' One More Page 'I can't wait to find out what happens next!' Keri Arthur 'Journalist Maria Lewis grabs the paranormal fiction genre by the scruff of its neck and gives it a shake' The West Australian 'Truly one of the best in the genre I have ever read' Oscar-nominee Lexi Alexander (Green Street Hooligans, Punisher: War Zone, Arrow, Supergirl) 'An intriguing take on a classic monster with vibrant, modern characters' Sci Fi Bulletin ...Show more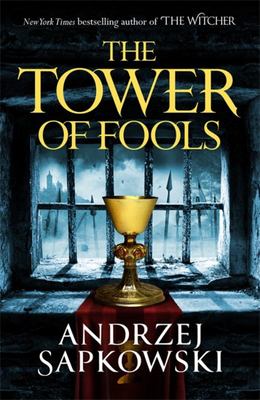 $32.99
AUD
Category: Science Fiction/Fantasy
From the New York Times bestselling author of the legendary Witcher series--the books that inspired the Netflix show and the hit video games--comes the first in an epic new trilogy.   Reinmar of Bielawa, sometimes known as Reynevan, is a doctor, a magician and, according to some, a charlatan. And when a thoughtless indiscretion finds him caught in the crosshairs of powerful noble family, he is forced to flee his home.   But once he passes beyond the city borders, he finds that there are dangers ahead as well as behind. Strange mystical forces are gathering in the shadows. And pursued not only by the affronted Stercza brothers, bent on vengeance, but also by the Holy Inquisition, Reynevan finds himself in the Narrenturm, the Tower of Fools.   The Tower is an asylum for the mad, or for those who dare to think differently and challenge the prevailing order. And escaping the Tower, avoiding the conflict around him, and keeping his own sanity might prove a greater challenge than Reynevan ever imagined.     ...Show more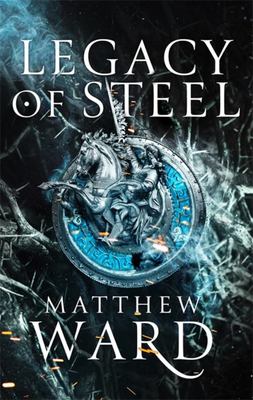 $32.99
AUD
Category: Science Fiction/Fantasy | Series: The\Legacy Trilogy Ser.
Warfare, myth and magic collide in Legacy of Steel, the spectacular sequel to Matthew Ward's acclaimed fantasy debut, Legacy of Ash. A year has passed since an unlikely alliance saved the Tressian Republic from fire and darkness - at great cost. Thousands perished, and Viktor Akadra - the Republic's ch ampion - has disappeared. While the ruling council struggles to mend old wounds, other factions sense opportunity. The insidious Parliament of Crows schemes in the shadows, while to the east the Hadari Emperor gathers his armies. As turmoil spreads across the Republic, its ripples are felt in the realms of the divine. War is coming . . . and this time the gods themselves will take sides. Praise for the series: 'A hugely entertaining debut' John Gwynne 'Epic fantasy as it should be; big, bold and very addictive' Starburst 'Incredible action scenes' Fantasy Hive 'Magnificent and epic' Grimdark Magazine   ...Show more
$22.99
AUD
Category: Science Fiction/Fantasy | Series: All Souls Ser.
*Now a major Sky TV series. A Discovery of Witches Season 2 coming soon.* *Read the novel Season 2 is based on.* Fall deeper under the spell of Diana and Matthew in the captivating second volume of the No.1 internationally bestselling ALL SOULS trilogy, following A DISCOVERY OF WITCHES. Perfect for fa ns of Neil Gaiman, Diana Gabaldon and J. K. Rowling. In a world of witches, daemons and vampires the fragile balance of peace is unravelling. Diana and Matthew's forbidden love has broken the laws dividing creatures. To discover the manuscript which holds their hope for the future, they must now travel back to the past. When Diana Bishop, descended from a line of powerful witches, discovered a significant alchemical manuscript in the Bodleian Library, she sparked a struggle in which she became bound to long-lived vampire Matthew Clairmont. Now the coexistence of witches, daemons, vampires and humans is dangerously threatened. Seeking safety, Diana and Matthew travel back in time to London, 1590. But they soon realise that the past may not provide a haven. Reclaiming his former identity as poet and spy for Queen Elizabeth, the vampire falls back in with a group of radicals known as the School of Night. Many are unruly daemons, the creative minds of the age, including playwright Christopher Marlowe and mathematician Thomas Harriot. Together Matthew and Diana scour Tudor London for the elusive manuscript Ashmole 782, and search for the witch who will teach Diana how to control her remarkable powers...   ...Show more