$24.00
AUD
Category: Poetry | Series: Giramondo Poets Ser.
'...an outstanding achievement that will, with its skill and elegance, deeply enrich Australian poetry and whoever reads it.' Judges' citation, 2013 NSW Premier's Literary Award for Poetry Ali Cobby Eckermann, a Yankunytjatjara/Kokatha poet, is at the forefront of Australian Indigenous poetry. Inside My Mother is both a political and personal collection, angry and tender, propelled by the need to remember yet brimming with energy and vitality - qualities that distinguished her previous, prize-winning verse novel, Ruby Moonlight. Tributes to country, to her elders, and to the animals and spirits that inhabit the landscape, coupled with the rhythms of mourning and celebration that pulse through the poems, make this a moving and personal collection. Grief is deeply felt and vividly portrayed in poems such as 'Inside My Mother' and 'Lament'. There is defiance and protest in 'Clapsticks' and 'I Tell You True'. In the final section there is a marked generational shift as the elders begin to pass away and the poet as grandmother comes to accept her rightful place as matriarch. ...Show more
$24.99
AUD
Category: Poetry
From the #1 New York Times bestselling author of milk and honey and the sun and her flowers comes her greatly anticipated third collection of poetry. rupi kaur constantly embraces growth, and in home body, she walks readers through a reflective and intimate journey visiting the past, the present, and th e potential of the self. home body is a collection of raw, honest conversations with oneself - reminding readers to fill up on love, acceptance, community, family, and embrace change. illustrated by the author, themes of nature and nurture, light and dark, rest here. i dive into the well of my body and end up in another world everything i need already exists in me there's no need to look anywhere else - home ...Show more
$24.99
AUD
Category: Poetry
A hardcover gift edition of Milk and Honey, the #1 New York Times bestselling poetry and prose collection by Rupi Kaur, which has sold over 3 million copies worldwide. Milk and Honey is a collection of poetry and prose about survival. About the experience of violence, abuse, love, loss, and femininity. This clothbound edition features deckled edge paper, a woven ribbon marker, and a foreword written by the author.  The book is divided into four chapters, and each chapter serves a different purpose. Deals with a different pain. Heals a different heartache. Milk and Honey takes readers through a journey of the most bitter moments in life and finds sweetness in them because there is sweetness everywhere if you are just willing to look.   ...Show more
$24.99
AUD
Category: Poetry
The debut collection of poetry from Lili Reinhart, the actress and outspoken advocate for mental health awareness and body positivity.  Swimming Lessons is the first collection of poetry from one of the most beloved young actresses working today. It follows the euphoric beginnings of young love, battlin g anxiety and depression in the face of fame, and coming to terms with the end of a romance. Through it all, Lili's trademark honesty, optimism, and unique perspective are evident in her first poetry collection.  Relatable yet deeply intimate, provocative yet comforting, bite-sized yet profound, these beautiful poems are about growing up, falling down, and getting back up again. They capture what it feels like to be a young woman in today's image-obsessed world, and how to follow your heart even when the odds are stacked against you. Accompanied by striking and evocative illustrations, the poems in Swimming Lessons reveal the depths of female experience, and are the work of a storyteller who is coming into her own.   ...Show more
$19.99
AUD
Category: Poetry | Series: Little Ways to Live a Big Life Ser.
'Someone recently said to me, in reference to my poetry podcast, that you'd think poetry would be more popular than ever, in the twenty-first century, because people don't have a lot of time and 'novels are often quite big while poems are often quite small'. I referred them to Doctor Who's Tardis.' Fra nk Skinner wants you to read more poetry. Wait, wait - don't stop reading. Whether you're a frequent poetry reader or haven't read any since sixth form, Frank's infectious passion for language, rhythm and metre will win you over and provide you with the basic tools you need to tackle any poem. In this short, easy-to-digest and delightful book, Frank guides us through the twists and turns of 'Pad, pad' by Stevie Smith, a short, seemingly simple poem that contains multitudes of meaning and a deceptive depth of emotion. Revel in the mastery of Stevie Smith's choice of words, consider the eternal mystery of the speaker of the poem and be moved by rhyming couplets like you never have before. Give it a go. You never know, you might even enjoy it. ...Show more
$39.99
AUD
Category: Poetry
THE HIGHLY ANTICIPATED DEBUT BOOK OF POETRY FROM LANA DEL REY. "Violet Bent Backwards Over the Grass is the title poem of the book and the first poem I wrote of many. Some of which came to me in their entirety, which I dictated and then typed out, and some that I worked laboriously picking apart each wo rd to make the perfect poem. They are eclectic and honest and not trying to be anything other than what they are and for that reason I'm proud of them, especially because the spirit in which they were written was very authentic." -- Lana Del Rey   Lana's breathtaking first book solidifies her further as "the essential writer of her times" (The Atlantic). The collection features more than thirty poems, many exclusive to the book: Never to Heaven, The Land of 1,000 Fires, Past the Bushes Cypress Thriving, LA Who Am I to Love You?, Tessa DiPietro, Happy, Paradise Is Very Fragile, Bare Feet on Linoleum, and many more. This beautiful hardcover edition showcases Lana's typewritten manuscript pages alongside her original photography. The result is an extraordinary poetic landscape that reflects the unguarded spirit of its creator.   ...Show more
Dropbear
by Evelyn Araluen
$24.99
AUD
Category: Poetry
I told you this was a thirst so great it could carve rivers. This fierce debut from award-winning writer Evelyn Araluen confronts the tropes and iconography of an unreconciled nation with biting satire and lyrical fury. Dropbear interrogates the complexities of colonial and personal history with an alte rnately playful, tender and mournful intertextual voice, deftly navigating the responsibilities that gather from sovereign country, the spectres of memory and the debris of settler-coloniality. This innovative mix of poetry and essay offers an eloquent witness to the entangled present, an uncompromising provocation of history, and an embattled but redemptive hope for a decolonial future. ...Show more
$19.99
AUD
Category: Poetry
Amanda Gorman's powerful and historic poem "The Hill We Climb," read at President Joe Biden's inauguration, is now available as a collectible gift edition. "Stunning" CNN "Dynamic" NPR "Deeply rousing and uplifting" Vogue On 20 January 2021, Amanda Gorman became the sixth and youngest poet to deliver a poetry reading at a presidential inauguration. Taking the stage after the 46th president of the United States, Joe Biden, Gorman captivated the nation and brought hope to viewers around the globe. Her poem "The Hill We Climb" can now be cherished in this special gift edition. Including an enduring foreword by Oprah Winfrey, this keepsake celebrates our promise and affirms the power of poetry. ...Show more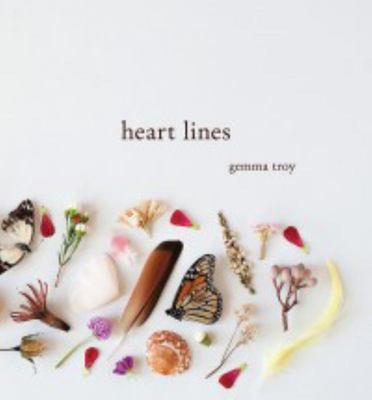 $10.00
AUD
$19.99
(49% off)
Category: Poetry
Gemma Troy spent her childhood hunting for gold with her father, camping in fern gullies, and collecting keepsakes from the outdoors. Pebbles, nests, shells, seed pods, plants, bones, feathers - if it's beautiful, portable, and can be spared by the earth, Gemma takes it home as a reminder of nature's be auty. In Heart Lines, Gemma reflects on themes of love and pain, femininity and joy, and matches each delicate poem with one of her foraged treasures. ...Show more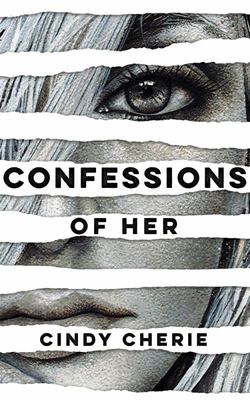 $27.99
AUD
Category: Poetry
Confessions of Her is a tale of survival depicting how one young woman found love in herself, rather than searching for it in the arms of another. This autobiographical collection of poetry and prose takes the reader on a journey of love and loss, depicting how she overcame heartbreak to ultimately, sav e herself. ...Show more
$24.99
AUD
Category: Poetry
Our grandmothers' stories teach us about Aboriginal women's ways of being in our many worlds. Some of the stories in this collection are held in spoken histories, others in archival material, recontextualised with living katitjin. Some are held in my imagination. They are fragments of the many stars in my grandmothers' constellations. I track my grandmothers' stars to find my bidi home.Homecoming pieces together fragments of stories about four generations of Noongar women and explores how they navigated the changing landscapes of colonisation, protectionism, and assimilation to hold their families together.This seminal collection of poetry, prose and historical colonial archives, tells First Nations truths of unending love for children — those that were present, those taken, those hidden and those that ultimately stood in the light.Homecoming speaks to the intergenerational dialogue about Country, kin and culture. This elegant and extraordinary form of restorative story work amplifies Aboriginal women's voices, and enables four generations of women to speak for themselves. This sublime debut highlights the tenacity of family as well as First Nation's agency to resist, survive and renew. Our grandmothers' stories teach us about Aboriginal women's ways of being in our many worlds. Some of the stories in this collection are held in spoken histories, others in archival material, recontextualised with living katitjin. Some are held in my imagination. They are fragments of the many stars in my grandmothers' constellations. I track my grandmothers' stars to find my bidi home.Homecoming pieces together fragments of stories about four generations of Noongar women and explores how they navigated the changing landscapes of colonisation, protectionism, and assimilation to hold their families together.This seminal collection of poetry, prose and historical colonial archives, tells First Nations truths of unending love for children — those that were present, those taken, those hidden and those that ultimately stood in the light.Homecoming speaks to the intergenerational dialogue about Country, kin and culture. This elegant and extraordinary form of restorative story work amplifies Aboriginal women's voices, and enables four generations of women to speak for themselves. This sublime debut highlights the tenacity of family as well as First Nation's agency to resist, survive and renew. ...Show more