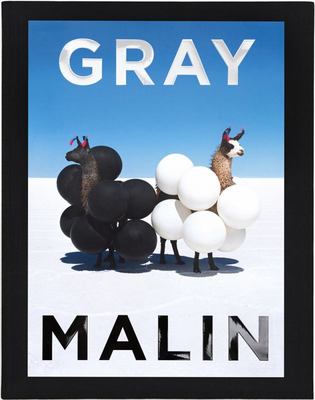 $100.00
AUD
Category: Photography
A colorful journey through the first decade of Gray Malin's vibrant photography career Gray Malin: The Essential Collection celebrates the first decade of work from bestselling photographer Gray Malin. This new collection features beloved images from his most iconic shoots, as well as new material that has never been seen or published. Journey high above Manhattan's skyline, return to the sunny beaches of Positano, and take a stroll through the Parker Palm Springs with Malin's unforgettable four-legged hosts. With vibrant imagery from all seven continents and stories of how each collection was made, this stunning volume will invite you into the colorful world of Gray Malin and help make every day a getaway.   ...Show more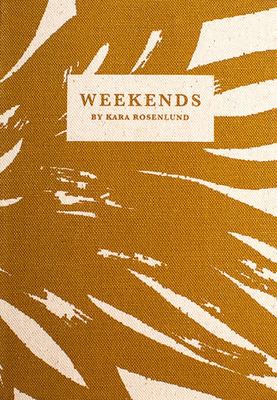 $35.00
AUD
Category: Photography
In this nostalgic style guide to weekends, photographer and stylist Kara Rosenlund shares her love of interiors, food and nature. Through personal stories, how-to's and sun-drenched photography.

$37.99
AUD
Category: Photography
"Haunting photographs" - The Wall Street Journal. "Henk van Rensbergen is a hero for urban explorers around the world" - Flanders Today. "As an airline pilot, Belgian-born Henk Van Rensbergen was used to travelling the world. But he found a great way to supersize that passion: hunting for the most wonde rful, secret, haunting abandoned places" - CNN. While his crew is resting at the pool, pilot and photographer Henk van Rensbergen explores deserted city palaces, overgrown factories or desolate areas of nature, finding beauty in the decay. This engaging book of photographs, a revised edition with new material, lets us wander through abandoned places, including Abkhazia, a break-away region bordering Georgia and Russia and the newest must-visit for every urban explorer. AUTHOR: Henk Van Rensbergen is the pilot of a Boeing 787 and a pioneering Urban Explorer. For more than 25 years, he has been capturing the most beautiful pictures of desolate and forgotten places. His Abandoned Places picture books (1, 2, 3 and The Photographer's Selection) have been highly successful. SELLING POINTS: * A new selection of the best images from Henk van Rensbergen, an urban explorer pioneer, in a handy format * This revised and expanded edition of his bestselling photo book of unusual places is packed with fascinating new images, including over 50% new material 120 colour, 50 b/w images ...Show more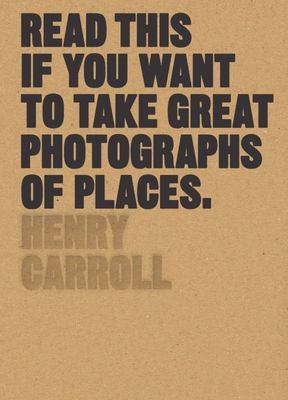 $27.99
AUD
Category: Photography | Series: Read This Ser.
From the author of the bestselling Read This If You Want To Take Great Photographs series, this jargon-free introduction covers all aspects of photographing places, including landscapes, cityscapes, architecture, and interiors.   Whatever your camera, whatever your interest, whatever your level, this indispensible guide gives you all the essential techniques and demystifies the work of acclaimed photographers. Packed with practical tips and iconic images, this accessible book will arm you with the know-how you need to take meaningful pictures of the places that matter to you most.   Featuring 50 master photographers, including Alec Soth, Martin Parr, Robert Adams, Todd Hido, Rut Blees Luxemburg, Julius Shulman, Rinko Kawauchi, Thomas Ruff, Tim Hetherington, and Joel Sternfeld. ...Show more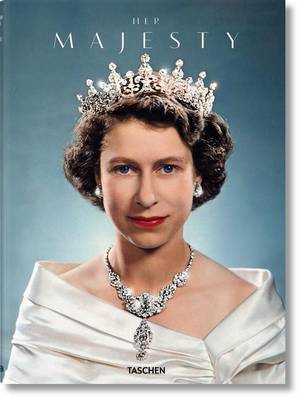 Her Majesty
by Christopher Warwick
$90.00
AUD
Category: Photography
Meet the Queen: The public and private life of the world s most famous monarchBorn in 1926, married in 1947, crowned as Queen in 1953, Queen Elizabeth II has carried out her royal duty for more than six decades. This book tells her remarkable royal story through hundreds of stunning photographs, many pu blished here for the first time.Brimming with history, politics, glamour, culture, world travel, and such icons of their age as the Beatles, Marilyn Monroe, and JFK, these photographs cover every aspect of the Queen s reign. Sourced from archives around the world, including the Royal Collection itself, they cover Her Majesty s early years, her coming of age during World War II, becoming a wife, Queen and mother, the international tours, the state functions, the palaces, the crowds, the weddings, the Royal Family, the Silver Jubilee in 1977, as well as more recent years of her steadfast reign.Featured photographers include: Cecil Beaton, Studio Lisa, Dorothy Wilding, Karsh, Lord Snowdon, Patrick Lichfield, Wolfgang Tillmans, Rankin, and Annie Leibovitz.Text in English, French, and German" ...Show more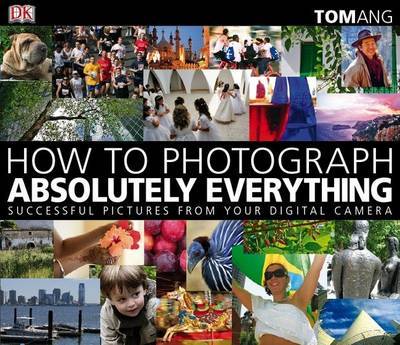 $45.00
AUD
Category: Photography
Whatever you want to photograph, discover how to get it right every time with the expert photographer and bestselling author Tom Ang. From still life to children's parties, make sure you're picture perfect with Tom Ang's guide to taking photographs, now in paperback. You can follow straightforward instr uctions to discover what equipment you'll need, the best approach for each subject and how to compose, light, frame and take great shots. The checklists give instant advice on getting results, while 'tricks of the trade' show you how to turn a good picture into a great one. Plus pick up valuable tips on everyday photography. ...Show more
$37.99
AUD
Category: Photography
* Definitive book on starting a career in photo styling * Essential information plus business forms and insider tips * Editorial, wardrobe, food styling--every specialty is covered. In real life, nothing looks as good as it does in magazines and on television. Who makes that happen? Photo stylists, that 's who! Here's the definitive book on starting a career in photo styling, from choosing a specialty in editorial, wardrobe, soft goods, room sets, food styling, or another area, to working with the photo crew. Readers will learn how to create a portfolio, network, and market themselves, and interviews with real working stylists are packed with great advice and anecdotes. Business forms for proposals, job sheets, and invoices, plus top-secret tips like merchandise returns and retagging garments make Photo Styling the one-stop shop for everything the budding stylist needs. Allworth Press, an imprint of Skyhorse Publishing, publishes a broad range of books on the visual and performing arts, with emphasis on the business of art. Our titles cover subjects such as graphic design, theater, branding, fine art, photography, interior design, writing, acting, film, how to start careers, business and legal forms, business practices, and more. While we don't aspire to publish a New York Times bestseller or a national bestseller, we are deeply committed to quality books that help creative professionals succeed and thrive. We often publish in areas overlooked by other publishers and welcome the author whose expertise can help our audience of readers. ...Show more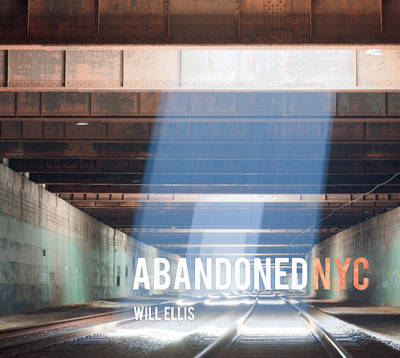 $59.99
AUD
Category: Photography
Every city has its ghosts. From Manhattan and Brooklyns trendiest neighbourhoods to the far-flung edges of the outer boroughs, Ellis captures the lost and lonely corners of the United States most populous city. Step inside the New York you never knew, with 200 eerie images of urban decay, through crumbl ing institutions, defunct military posts, abandoned factories, railroads, schools, and waterways. Uncover the forgotten history behind New Yorks most incredible abandoned spaces, and witness its seldom seen and rapidly disappearing landscape. Explore the ruins of the Harlem Renaissance, sift through the artefacts of massive squatter colonies, and find out how the past is literally washing up on the shores of a Brooklyn beach called Dead Horse Bay. This book is for anyone whos ever wondered whats behind the "No Trespassing" sign. ...Show more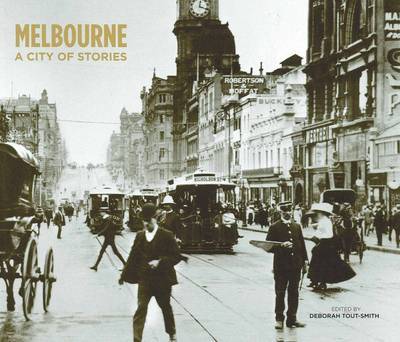 $19.95
AUD
Category: Photography
Melbourne: a city of stories grew out of Melbourne Museum's permanent exhibition, 'The Melbourne Story'. That makes it a selective history: one based on objects - things that have survived. The idea that objects can give rise to stories comes as no surprise to anyone who's ever dug up a shard of old chi na in their garden, or found an ancient button down the back of a chair. ...Show more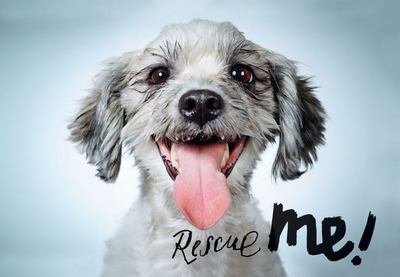 $24.99
AUD
Category: Photography
For three years, fashion and portrait photographer Richard Phibbs has donated his services to the Humane Society of New York, making portraits of dogs up for adoption as part of the Manhattan shelter's work to find them all "forever homes." The best of his photographs are featured in this simple and mov ing album, along with the story of each dog on its journey from often-shocking circumstances of abandonment and rejection, through rescue and the joy experienced in the new homes these pictures helped them find. This heartwarming New York story will appeal to dog lovers all over the world. Along with a preface by TK, Phibbs's own introduction is a passionate appeal for everyone to rescue a dog. The book is perfectly sized and priced for an impulse buy. Royalties from its sale benefit the Humane Society of New York. ...Show more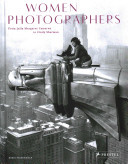 $59.99
AUD
Category: Photography
Since the inception of photography as an art form nearly 200 years ago, women have played an important role in the development of the genre, often pushing boundaries and defying social convention. This comprehensive volume features sixty of the most important women photographers. Each artist is profiled in spreads featuring splendid reproductions of their key works and an in-depth overview of their careers and contributions to the art of photography. Biographical information for each subject and a contextual essay focusing on the impact of women in the history of the medium makes this an excellent illustrated reference. ...Show more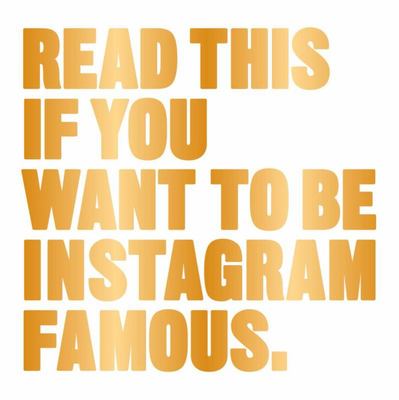 $10.00
AUD
$21.99
(54% off)
Category: Photography | Series: Read This Ser.
So you've got an Instagram account, you're posting pictures, but your follower count has flatlined. Read This If You Want to Be Instagram Famous holds the answers to fixing up your feed and finding thousands of new followers.   Packed with the essential secrets of the hottest Instagrammers around, the book features tips covering photographic techniques, captioning, codes of conduct, kit, and managing your account. Put the advice into practice and soon you too will be hailed as an Instagram icon. ...Show more