$14.99
AUD
Category: Childrens Board Books
Join Bluey and Bingo as they try to answer the question- can grannies dance? Bluey has been a phenomenal success since airing on ABC KIDS in October 2018, amassing legions of dedicated fans and taking the coveted position of being the most watched program ever on ABC iView, with over 200 million plays. It has also topped the Australian iTunes Kids Chart with the series peaking at #1 and consistently remaining in the Top 5. ...Show more
$16.99
AUD
Category: Childrens Board Books
Bluey wants to play Mum School instead of having her bath. But will the kids listen to her? A gorgeous hardback book for kids of all ages. Bluey has been a phenomenal success since airing on ABC KIDS in October 2018, amassing legions of dedicated fans and hugely popular ranges of books, toys, clothes, g ames and more. It holds the coveted position of being the most watched program ever on ABC iView, with over 260 million plays for Series One, and is the winner of an International Emmy for Most Outstanding Children's Programme.   ...Show more
$19.99
AUD
Category: Childrens Picture Books
Good mums come in many different shapes and species. Get set to meet some of Mother Nature's most marvellous mums.  Philip Bunting celebrates mothers with this laugh-out-loud book that combines his signature humour and glorious illustrations with fascinating facts about just what motherhood looks like a cross the animal kingdom.  ...Show more
$12.99
AUD
Category: Childrens Board Books | Series: Miffy
Mother Bunny loves flowers. She loves teaching Miffy all about her favourite blooms. Today is Mother Bunny's special day. Miffy gives her mother the most beautiful flowers she can find. Mother Bunny is overjoyed! Mother Bunny loves flowers. She loves teaching Miffy all about her favourite blooms. Today is Mother Bunny's special day. Miffy gives her mother the most beautiful flowers she can find. Mother Bunny is overjoyed! ...Show more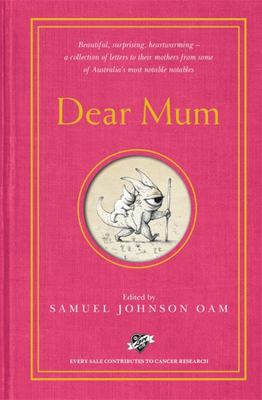 Dear Mum
by Samuel Johnson
$22.99
AUD
Category: Biographies
If you could tell your mum anything, what would it be? Samuel Johnson, Amanda Keller, Vika & Linda Bull, Guy Pearce, Elizabeth Tan, Rebecca Gibney, Peter Helliar, Clare Wright, Hilde Hinton, Gillian O'Shaughnessy, Adam Spencer, Brooke Davis, Lawrence Mooney, Patti Newton, Shane Jacobson, Julie Koh, Susie Youssef, Lehmo, Favel Parrett, Matilda Brown and many more ... A heartfelt, honest and very human book of letters that will make you smile and make you cry. It is the perfect gift for the mum in your life. And a reminder to tell them how you feel before it is too late.   ...Show more
$19.99
AUD
Category: Childrens Picture Books
Grannies are all different - Omas, Yayas or Nans. There's only one like you, unique of all the grans. From grandmas who cuddle us when we're down, to nannies who send us letters from across the world, and nonnas who bake us scrumptious treats - and let us lick the spoon! - each has her own special pla ce in our hearts. There's Only One Grandma Like You celebrates the joy of knowing a grandma.   ...Show more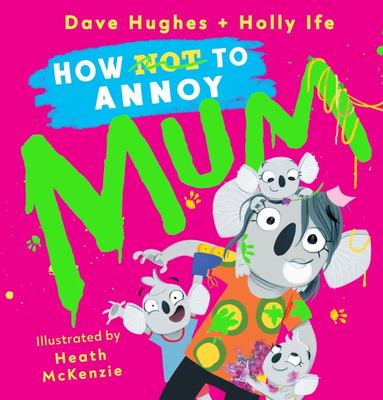 $17.99
AUD
Category: Childrens Picture Books
Follow Mum as she spends the day with her kids, and laugh along with all the hilarious things they say and do! Dave Hughes and Holly Ife have written a clever follow up to How Not to Annoy Dad with the perfect guide for HOW NOT TO ANNOY MUMS EVERYWHERE!* (*Definitely, maybe, not entirely based on real l ife...) ...Show more
$14.99
AUD
Category: Childrens Picture Books
I love your quiet stories, songs sung loud in the rain. No one can hug like you, Mumor makes me feel the same. Brave mums, playful mums, cuddly mums, quiet mums - every mum is special in her own way. Charming, heartfelt and delightful, There's Only One Mum Like You is a tribute to the unique magic of mu ms, now in board book format for the first time!   ...Show more
$9.99
AUD
Category: Childrens Board Books
The Grinny Granny Donkey is the third book from Craig Smith and Katz Cowley, the creative team behind the Scottish Granny internet sensation, The Wonky Donkey! At a time when bringing stories of laughter, hope, kindness and courage to children seems more important than ever, The Grinny Granny Donkey del ivers a heartwarming hug and a dose of laugh-out-loud family fun in honour of grannies everywhere. This hee-haw funny story by Craig Smith and beautiful illustrations by Katz Cowley guarantee that The Grinny Granny Donkey will become a new favourite book for any age. ...Show more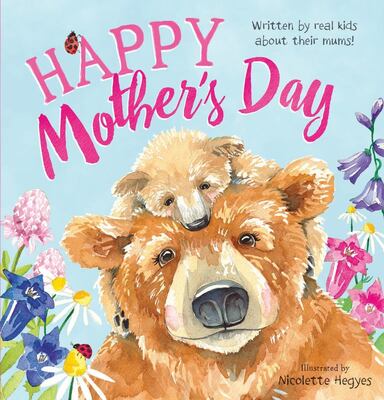 $17.99
AUD
Category: Childrens Picture Books
I love my mum because she is the perfect mum for me. A beautiful Mothers Day book which features the words of real children talking about their mums.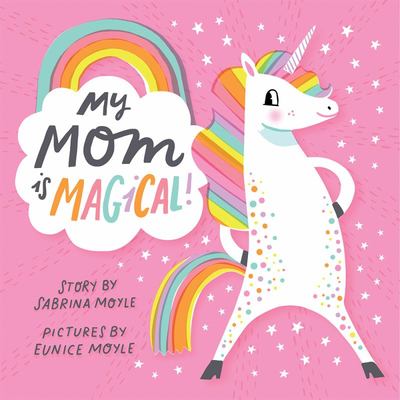 My Mom Is Magical
by Hello! Lucky Staff (Designed by); Eunice Moyle (Illustrator); Sabrina Moyle
$12.99
AUD
Category: Childrens Board Books | Series: A\Hello!Lucky Book Ser.
My Mom Is Magical, featuring a magical unicorn, and My Dad Is Amazing, featuring a mythical yeti, are joyful tributes to just how amazing parents (and their kids ) are.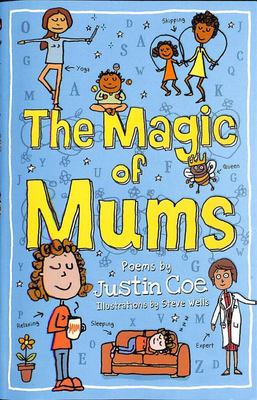 The Magic of Mums
by Justin Coe; Steve Wells (Illustrator)
$14.99
AUD
Category: Junior Fiction
Mothers in all their splendid variety are celebrated in Justin Coe's sparkling new collection of poems. Following up on the success of his Dictionary of Dads (2017), Justin Coe's new collection of poems focuses on Mums, in all their variety. In fact around 50 different Mums feature in verses that are so metimes tender, often comic, and always witty and observant of real life. ...Show more