$39.99
AUD
Category: Fashion
A special enlarged edition of the international bestseller Coco Chanel: The Illustrated World of a Fashion Icon celebrating 50 years since Coco's death, 100 years of Chanel No.5 and five years since the original release of this beautiful illustrated biography from globally renowned illustrator Megan Hes s.   Discover the story of Coco's amazing early life, the iconic fashion empire that she built, and the legacy that the left behind, brought to life with Megan's stylish and whimsical illustrations.   The special edition features a larger format, beautiful new cover and a ribbon. ...Show more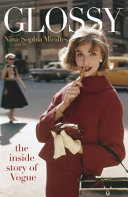 $32.99
AUD
Category: Fashion
Glossy is a story of more than a magazine. It is a story of passion and power, dizzying fortune and out-of-this-world fashion, of ingenuity and opportunism, frivolity and malice. This is the definitive story of Vogue. Vogue magazine started, like so many great things do, in the spare room of someone's house. But unlike other such makeshift projects that flare up then fizzle away, Vogue burnt itself onto our cultural consciousness. Today, 125 years later, Vogue spans 22 countries, has an international print readership upwards of 12 million and nets over 67 million monthly online users. Uncontested market leader for a century, it is one of the most recognisable brands in the world and a multi-million dollar money-making machine. It is not just a fashion magazine, it is the establishment. But what - and more importantly who - made Vogue such an enduring success? Glossy will answer this question and more by tracing the previously untold history of the magazine, from its inception as a New York gossip rag, to the sleek, corporate behemoth we know now. This will be a biography of Vogue in every sense of the word, taking the reader through three centuries, two world wars, plunging failures and blinding successes, as it charts the story of the magazine and those who ran it. ...Show more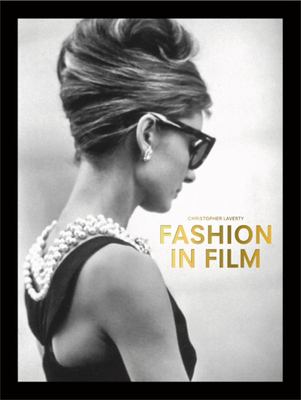 $29.99
AUD
Category: Fashion | Series: Pocket Editions Ser.
A beautiful compendium of famous fashion designers, their gorgeous creations and the film stars that wore them. Fashion designers have been involved in movies since the early days of cinema. The result is some of the most eye-catching and influential costumes ever committed to film, from Ralph Lauren's trend-setting masculine style for Diane Keaton in Annie Hall to Audrey Hepburn's little black Givenchy dress in Breakfast at Tiffany's. Fashion in Film celebrates the contributions of fashion designers to cinema, exploring key garments, what they mean in context of the narrative, and why they are so memorable. Illustrated with beautiful film stills, fashion images and working sketches, this book will appeal to lovers of both fashion history and cinema. "Put simply, it doesn't matter how many coffee table books you have on fashion or on film: this one is essential, and delightful, and beautiful." One & Other ...Show more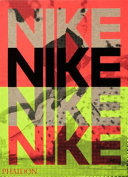 $125.00
AUD
Category: Fashion
At Nike, the desire to be the best is a journey, not a destination--better is always temporary. Phaidon commemorates the company's influence with Nike: Better is Temporary, a landmark publication that charts Nike's transformation from rebellious upstart to global phenomenon. This immersive visual surve y offers an unprecedented, behind-the-scenes exploration into Nike's ethos-driven design formula, placing industry-defining innovations and globally recognized products alongside previously unpublished designs, prototypes, insider stories, and more. Beginning with "Breaking2," an introduction detailing Nike's 2017 attempt to facilitate a sub-two-hour marathon, the book lays out in five thematic chapters Nike's focus on performance, brand expression, collaboration, inclusive design, and sustainability. The book's extraordinary design also nods to its contents. The striking cover features overlapping silkscreened layers of Nike's proprietary Volt yellow and Hyperpunch pink colors overlaying an image of world-champion marathoner Eliud Kipchoge printed in a half-tone dot pattern. The book's spine, visible through the clear jacket, showcases a series of colored tabs that extend from its interior pages and which are referenced in the book's bonus chapter, "Crafting Color." Combining 500 color illustrations with stories, insights, knowledge, passion, and history shared by Nike's remarkable team, Nike: Better is Temporarywill serve as a manual of innovation and inspiration for generations to come. ...Show more
$49.99
AUD
Category: Fashion
'Honestly and candidly captures fifty sublime years of fashion' Manolo Blahnik Discover what truly happens behind the scenes in the world of high fashion in this detailed, storied memoir from style icon, bestselling author and former Vogue creative director André Leon Talley. During André Leon Talley' s first magazine job assisting Andy Warhol at Interview, a fateful meeting with Karl Lagerfeld began a decades-long friendship and propelled Talley into the upper echelons by virtue of his shared knowledge and adoration of fashion. He moved to Paris as bureau chief of John Fairchild's Women's Wear Daily, befriending fashion's most important designers. But as Talley made friends, he also made enemies. A fraught encounter with a member of the house of Yves Saint Laurent sent him back to New York and into the offices of Vogue under Grace Mirabella. There, he developed an unlikely but intimate friendship with Anna Wintour, and as she rose to the top of Vogue's masthead, Talley became the most influential man in fashion. The Chiffon Trenches is a candid look at the who's who of the last fifty years of fashion, and proof that fact is always fascinatingly more devilish than fiction. André Leon Talley's engaging memoir tells the story of how he not only survived but thrived - despite racism, illicit rumours and all the other challenges of this notoriously cutthroat industry - to become one of the most legendary voices and faces in fashion. ...Show more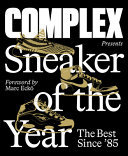 $55.00
AUD
Category: Fashion
In 1985, Nike released Michael Jordan's first sneaker, the Air Jordan 1, and sneaker culture was born. Now thousands of people wait in line at Supreme, and companies throw millions of dollars at LeBron James to keep him in their marketing plans. The trend that saw steady growth for decades with the eme rgence of sports, hip-hop, and sportswear advertising has exploded into a phenomenon. And no one has watched that phenomenon more closely than Complex.   Sneaker of the Year explores the past 35 years of sneaker culture with the expertise, authority, and passion that only Complex can offer. With vibrant photographs and illustrations throughout, as well as input from some of the sneaker world's most important voices, this compilation is a must-have for hypebeasts and sneakerheads everywhere.   ...Show more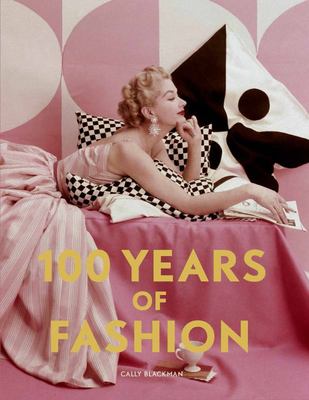 $29.99
AUD
Category: Fashion | Series: Pocket Editions Ser.
This book documents the most exciting and diverse period in fashion: from 1900 on, when women's lives and manner of dress changed dramatically. From home dressmaking to couture, from rationing to "The New Look," from the birth of the teenager to mass manufacture, this selection of over 400 photographs a nd illustrations tells the fascinating story of a fashion revolution. 100 Years of Fashion will appeal to everyone with an interest in fashion.   ...Show more
$100.00
AUD
Category: Fashion | Series: Catwalk
The best-selling Chanel Catwalk was the first book to gather every Chanel collection ever created by Karl Lagerfeld in a single volume - a unique opportunity to chart the development of one of the world's most influential fashion brands and discover rarely seen collections. Now fully updated (with twen ty-two new collections) and concluding with Lagerfeld's final collection for the house, the book will be a lasting tribute to Karl Lagerfeld's Chanel. This definitive publication opens with a concise history of Karl Lagerfeld's time at Chanel and a brief biographical profile of the designer. It goes on to explore the collections themselves, organized chronologically. Each collection is introduced by a short text unveiling its influences and highlights, and illustrated with carefully curated catwalk images, showcasing hundreds of spectacular clothes, details, accessories, beauty looks and set designs - and of course the top fashion models who wore them on the runway. A rich reference section, including an extensive index, concludes the book. ...Show more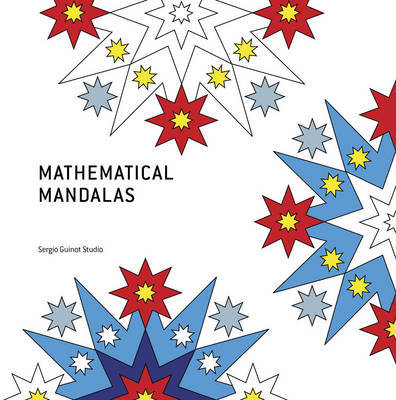 $49.99
AUD
Category: Fashion
1000 Fashion Details is a complete compilation of international fashion collections where you'll find a selection of the finest details, categorized into eight different chapters: collars, necklines, sleeves, waistbands, etc. Details convert fashion into a never-ending source of resources and have resul ted in the distinction of unforgettable collections. Established designers and young talents from around the world reveal the magnificence of their individual haute couture techniques that they combine with innovative advances. An endless range of possibilities that will satisfy the expectations of the most curious and creative minds in search of the perfect detail. ...Show more
Trina Turk
by Trina Turk; Simon Doonan (Contribution by); Barbara Bestor (Contribution by); Booth Moore (Contribution by)
$75.00
AUD
Category: Fashion
Trina Turk celebrates the 25th anniversary of the colorful, mid-century-inspired fashion and lifestyle brand by designer Trina Turk. This first-ever monograph on the Trina Turk aesthetic celebrates her distinctive patterns and sensibility. Explore the inspiration behind her clothing designs for women, the Mr. Turk line of clothing for men, swimwear, and home goods. - Features Turk's distinctly designed retail stores - Celebrates the architecturally significant homes she has restored- Includes many of her signature bold and colorful textile patterns Essays by Booth Moore, Barbara Bestor, and Simon Doonan each provide insight on a specific aspect of Trina Turk--the designer, and her eponymous brand. This stunning monograph makes a great gift for mid-century architecture, design, and lifestyle fans. - Cloth wrapped in her vibrant and colorful 25th-anniversary fabric pattern and brimming with gorgeous photography- Perfect for fans of Trina Turk, as well as those who love Palm Springs design, vintage clothing, interior design, and more- Gorgeous on display on the coffee table ...Show more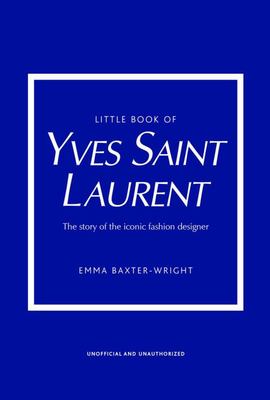 $24.99
AUD
Category: Fashion | Series: Little Book of Fashion Ser.
Little Book of Yves Saint Laurent is the pocket-sized and exquisitely illustrated story of 60 years of innovative fashion design. An enigmatic, daring and astonishingly creative designer, Yves Saint Laurent is credited with the elevation of haute couture to fine art, turning the fashion show into a spe ctacle of breathtaking proportions, and revolutionizing the gendered norms of womenswear. Describing Saint Laurent's beginnings in Algeria as a precocious boy making miniature garments from fabric scraps, Little Book of Yves Saint Laurent depicts, in beautiful photographs and insightful text, the designer's ascent from fashion student to the right-hand of Christian Dior. Going on to found his own fashion house in 1961, Saint Laurent created his famous 'le smoking' trouser suit, brought the leather jacket to the mainstream and astounded the fashion world with his blend of elegance and artistic drama. Little Book of Yves Saint Laurent is a stylish gift for any lover of fashion. ...Show more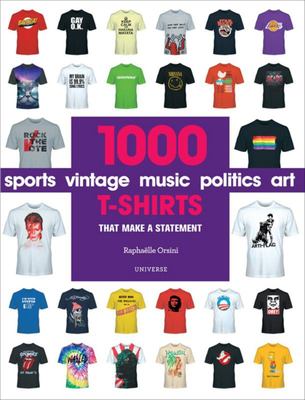 $29.99
AUD
$34.99
(14% off)
Category: Fashion
A visual history of the world's most popular and versatile streetwear, 1000 T-Shirts celebrates the evolution of the T-shirt into a fashion statement and urban design icon in hundreds of examples.   This definitive compilation is an encyclopedic cele- bration of the most popular, style-setting T-shirt s from the 1950s to the present. Included in this collection are every type of T-shirt, from counterculture slogans of the sixties and the heyday of the rock-band -tour commemorative T-shirt to today's tees, which run the gamut from high-fashion branding to innovative graphic designs.   This book showcases the rich graphic design culture and features photographs of T-shirts worn on the street, specially commissioned T-shirt graphics, T-shirt collections, and a survey of the best and coolest contemporary graphics from around the world.   1000 T-Shirts is sure to appeal to designers, illustra- tors, art directors, fashion buffs, and poculture junkies, as well as a general market of T-shirt enthusi- asts and collectors. ...Show more