$14.99
AUD
Category: Childrens Picture Books | Series: BLUEY
It's Bingo's turn to take Bob Bilby home. Will he have fun with Bluey and Bingo?  
$9.99
AUD
Category: Childrens Picture Books | Series: BLUEY
Bluey and Bingo love being creative! Get making with loads of egg-cellent Easter activities for the whole family.Bluey has been a phenomenal success since airing on ABC KIDS in October 2018, amassing legions of dedicated fans and taking the coveted position of being the most watched program ever on ABC iView, with over 170 million plays. It has also topped the Australian iTunes Kids Chart with the series peaking at #1 and consistently remaining in the Top 5. ...Show more
$12.99
AUD
Category: Childrens Picture Books
I wanted a giant chocolate egg but all I got was this stupid book. You too? I know just who's to blame for this outrage. Come on, let's go find the Easter Bunny...Join an Easter egg hunt of a different kind in this journey from disappointment to elation. The perfect (non-edible*) gift for any kid who's ever felt that the Easter Bunny could have done better.*Note: this book is not made of chocolate. Sorry. ...Show more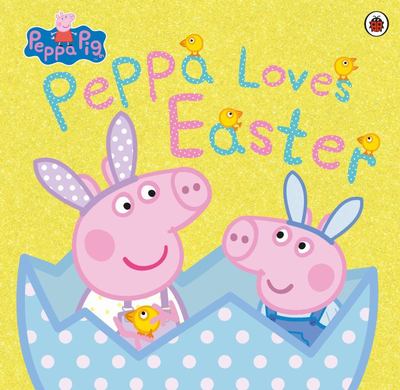 $14.99
AUD
Category: Childrens Picture Books | Series: Peppa Pig
This new picture book is the perfect gift this Easter.It's Easter time and Madame Gazelle has a special Easter surprise for Peppa and her friends after playgroup - Miss Rabbit has organised an Easter Egg-stravaganza!There's Easter cakes, Easter cards to make, an egg decorating stall and Granny and Grand pa Pig's fluffy newly-hatched chicks, but where is Miss Rabbit? And who is inside the huge Easter egg?Peppa Loves Easter! ...Show more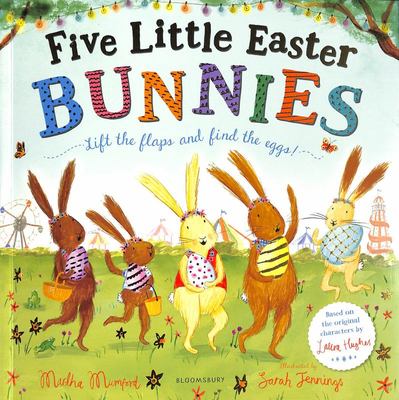 $14.99
AUD
Category: Childrens Picture Books
Join five little Easter Bunnies as they set off on an exciting lift-the-flap Easter egg hunt. With five delicious eggs to find and count, it's a perfect springtime adventure! Can you help the bunnies climb trees, peek into nests and look under leaves to find their eggs? You'll have to lift the flaps to search for the tasty prizes - and there might be some surprises along the way too! Based on the popular childhood rhyme 'Five Little Speckled Frogs', this joyful, interactive book is packed with adorable bunnies, lambs, chicks and ducklings. Get ready for non-stop Easter fun in this beautifully illustrated read-aloud, full of the joys of spring. From creators of the bestselling We're Going on an Egg Hunt and Hop Little Bunnies. ...Show more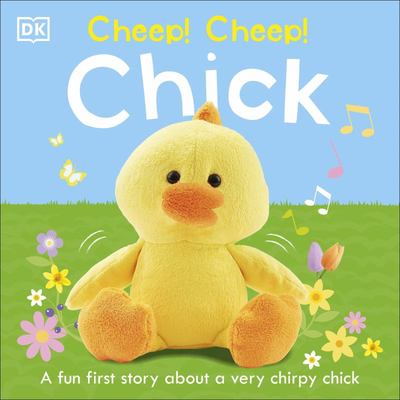 $14.99
AUD
Category: Childrens Board Books
This delightful, rhyming story for little learners stars super-cute Roxie, the very chirpy chick - cheep, cheep! Roxie's favourite thing is singing and making music. But her friends are having quiet time today - will Roxie ever get to sing and make her friends happy?Roxie's adorable friends are the cute st, cuddliest animals ever! Babies and toddlers will love meeting them in this rhyming board book, and joining in with Roxie's chirpy singing and the cool sounds from her drum, guitar, and xylophone - biff, bang, twang, ting, ding!The charming rhyme helps teach social skills. Little ones learn there are times when we need to be quiet for others, and times when we can share some noisy fun together, and when we consider each other's feelings, we can all get along.As they enjoy the read-aloud story, little ones can also spot Smiley Snail, too. He's quietly hiding on every page!A wonderful gift to share over Easter or anytime, Cheep! Cheep! Chick builds language skills and reading readiness. It follows on from Bounce! Bounce! Bunny, which features the same group of entertaining characters. ...Show more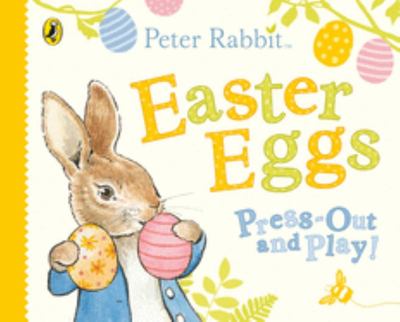 $16.99
AUD
Category: Childrens Picture Books
It's Easter time and Peter Rabbit is ready for an egg hunt! You can join him by creating your own Easter egg hunt with press out eggs and pretty decorations. Then snuggle up with your favourite bunnies for a special Easter story. Happy Easter from Peter Rabbit!

The Easter Unicorn
by Janet Lawler; Rebecca Jones (Illustrator); Renee Jablow (Pop-ups by)
$34.99
AUD
Category: Childrens Picture Books
The Easter Bunny has gone on vacation--on Easter Day! Who will save the holiday? Deep in the magical woods, a special unicorn comes to the rescue. She decorates the eggs and delivers them just in time. Join Unicorn's enchanting adventure featuring stunning pop-ups, movable scenes, and hidden surprises. HAPPY UNICORN EASTER! ...Show more
$24.99
AUD
Category: Childrens Board Books
Uses fold-out illustrations and simple text to introduce different textures, colors, shapes, and animals.
$19.99
AUD
Category: Childrens Board Books | Series: Baby Touch
Young babies will love snuggling up with this soft, padded cloth book - with a different touch-and-feel pair of ears poking out from every page! Helping to stimulate developing senses, this is a perfect very first book for children. Baby Touch is an innovative and award-winning range that provides a se nsory feast for babies, stimulating their growing minds and active senses through bold, colourful and playful illustrations and baby-friendly text. ...Show more
$14.99
AUD
Category: Childrens Picture Books | Series: That's Not My... Ser.
A brand new edition of this all-time best-selling title in Usborne's flagship That's Not My ... series. This edition has added foiling for even more tactile appeal!
$12.99
AUD
Category: Childrens Board Books | Series: Peter Rabbit
Peter Rabbit and his friends love Easter, and the race is on to find as many Easter eggs as possible. There are lots of fun flaps to lift and pops to discover in this playful eggstravaganza! Children can lift the giant flaps to reveal Peter Rabbit's burrow, then help Peter to pull up some radishes and t urnips before Mr. McGregor catches him! Next they can help Jemima Puddle-duck to find her naughty little ducklings, and join Peter and his friends to find the ten hidden Easter eggs! Make sure they look out for the amazing pop-up surprise! ...Show more