Robinson Crusoe
by Daniel Defoe; Robert Ingpen (Illustrator)
$49.99
AUD
Category: Classics
Daniel Defoe's Robinson Crusoe, regarded by many to be first novel in English, is also the original tale of a castaway struggling to survive on a remote desert island. This Penguin Classics is edited with an introduction and notes by John Richetti. The sole survivor of a shipwreck, Robinson Crusoe is wa shed up on a desert island. In his journal he chronicles his daily battle to stay alive, as he conquers isolation, fashions shelter and clothes, enlists the help of a native islander who he names 'Friday', and fights off cannibals and mutineers. Written in an age of exploration and enterprise, it has been variously interpreted as an embodiment of British imperialist values, as a portrayal of 'natural man', or as a moral fable. But above all is a brilliant narrative, depicting Crusoe's transformation from terrified survivor to self-sufficient master of an island. This edition contains a full chronology of Defoe's life and times, explanatory notes, glossary and a critical introduction discussing Robinson Crusoe as a pioneering work of modern psychological realism. Daniel Defoe (1660-1731) had a variety of careers including merchant, soldier, and political pamphleteer. Over the course of his life Daniel Defoe wrote over two hundred and fifty books on economics, history, biography and crime, but is best remembered for the fiction he produced in late life, which includes Robinson Crusoe (1719), Moll Flanders (1722) and Roxana (1724). Defoe had a great influence on the development of the English novel and many consider him to be the first true novelist. If you enjoyed Robinson Crusoe, you may like Alexandre Dumas' The Count of Monte Cristo, also available in Penguin Classics. 'Robinson Crusoe has a universal appeal, a story that goes right to the core of existence' Simon Armitage   ...Show more
$12.99
AUD
Category: Classics | Series: Enriched Classics (Pocket)
This allegorical novel, set in sixth-century India around the time of the Buddha, follows a young man on his search for enlightenment. THIS ENRICHED CLASSIC EDITION INCLUDES: A concise introduction that gives the reader important background information A chronology of the author's life and work A timeli ne of significant events that provides the book's historical context An outline of key themes and plot points to guide the reader's own interpretations Detailed explanatory notes Critical analysis, including contemporary and modern perspectives on the work Discussion questions to promote lively classroom and book group interaction A list of recommended related books and films to broaden the reader's experience ...Show more
$19.99
AUD
Category: Classics
'Shoot all the bluejays you want, if you can hit 'em, but remember it's a sin to kill a mockingbird'Meet Scout, the narrator of this book. Her story is one of Deep South summers, fights at school and playing in the street. The spooky house of her mysterious neighbour, Boo Radley, sags dark and forbiddin g nearby. Her brother, Jem, and her friend, Dill, want to make Boo come outside. Her story is about justice. When Scout?s father, a lawyer, agrees to defend a black man against an accusation by a white girl, he must battle the prejudice of the whole town.It?s about imagination - not just the kind you need for childhood games. Because you never really know a man until you stand in his shoes and walk around in them.Vintage Children?s Classics is a twenty-first century classics list aimed at 8-12 year olds and the adults in their lives. Discover timeless favourites from The Jungle Bookand Alice?s Adventures in Wonderland to modern classics such as The Boy in the Striped Pyjamasand The Curious Incident of the Dog in the Night-Time. ...Show more
$12.99
AUD
Category: Classics | Series: Popular Penguins Ser.
As he lay dying, George Orwell summoned his publisher Fred Warburg to his bedside. No longer capable of holding a pen, the writer dictated a message to the public about the world of his new novel, Nineteen Eighty-Four. 'Don?t let it happen,? he concluded. 'It depends on you.?In an age of inescapable sur veillance, fake news, alternative facts, would-be Big Brothers and endless low-level wars, Orwell?s warning still speaks to us today, and with greater force than ever before.Republished with a new introduction by Dennis Glover, author of The Last Man in Europe, Orwell?s prophetic masterpiece is truly a story for our times. Orwell?s courage and his refusal to be silenced inspire hope that, ultimately, the spirit of humanity will win through. ...Show more
$22.99
AUD
Category: Classics
THE INSPIRATION BEHIND THE HIT NETFLIX SERIES, LUPIN. The year is 1905. Meet Arsène Lupin: a gentleman and a thief. When Arsène Lupin is arrested, the police think it's all over. But the most dangerous place for Lupin is to be behind bars... An enemy to the rich and powerful; a friend to the poor - A rsène Lupin will stop at nothing until he gets what he wants. ...Show more
$12.99
AUD
Category: Classics | Series: Popular Penguins Ser.
The world and his mistress are at Jay Gatsby's party. But Gatsby stands apart from the crowd, isolated by a secret longing. In between sips of champagne, his guests speculate about their mysterious host. Some say he's a bootlegger. Others swear he was a German spy during the war. They lean in and whispe r 'he killed a man once'. Just where is Gatsby from and what is the obsession that drives him?   ...Show more
$14.99
AUD
Category: Classics | Series: Vintage Classics Ser.
'Shoot all the bluejays you want, if you can hit 'em, but remember it's a sin to kill a mockingbird.' Meet Scout, the narrator of this book. Her story is one of Deep South summers, fights at school and playing in the street. The spooky house of her mysterious neighbour, Boo Radley, sags dark and forbidd ing nearby. Her brother, Jem, and her friend, Dill, want to make Boo come outside. Her story is about justice. When Scout's father, a lawyer, agrees to defend a black man against an accusation by a white girl, he must battle the prejudice of the whole town.It's about imagination - not just the kind you need for childhood games. Because you never really know a man until you stand in his shoes and walk around in them. Vintage Children's Classics is a twenty-first century classics list aimed at 8-12 year olds and the adults in their lives. Discover timeless favourites from The Jungle Book and Alice's Adventures in Wonderland to modern classics such as The Boy in the Striped Pyjamas and The Curious Incident of the Dog in the Night-Time. ...Show more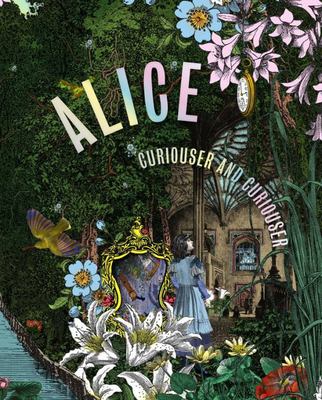 $79.99
AUD
Category: Classics
Explore the phenomenon of Alice in Wonderland, which has captivated readers from Walt Disney to Annie Leibovitz for over 150 years Lewis Carroll's Alice in Wonderland is a cultural phenomenon. First published in 1865, it has never been out of print and has been translated into 170 languages. But why doe s it have such enduring and universal appeal for both adults and children? This book explores the global impact of Alice in Wonderland across art, design and performance from the nineteenth century to today. It shows how Alice has been re-imagined and reinterpreted by each new generation: from the original illustrations by John Tenniel to artwork by Peter Blake and Salvador Dali, and from the 1951 Disney movie to Tim Burton's latest interpretation.   This beautiful, playful publication also includes specially commissioned interactive illustrations by award-winning artist Kristjana S. Williams, as well as quotes from an array of cultural creators from Stephen Fry to Tim Walker, Ralph Steadman to Little Simz about the profound influence of Alice on their work. ...Show more
$12.99
AUD
Category: Classics
Renowned urban artist Shepard Fairey's new look for Orwell's timeless satire'All animals are equal. But some animals are more equal than others.'Mr Jones of Manor Farm is so lazy and drunken that one day he forgets to feed his livestock. The ensuing rebellion under the leadership of the pigs Napoleon an d Snowball leads to the animals taking over the farm. Vowing to eliminate the terrible inequities of the farmyard, the renamed Animal Farm is organised to benefit all who walk on four legs. But as time passes, the ideals of the rebellion are corrupted, then forgotten. And something new and unexpected emerges. . . Animal Farm- the history of a revolution that went wrong - is George Orwell's brilliant satire on the corrupting influence of power. ...Show more
$12.99
AUD
Category: Classics | Series: Popular Penguins
A Victorian scientist propels himself into the future. Entranced at first by the Eloi, an elfin species descended from man, he soon realises that this beautiful people are simply remnants of a once-great culture - now weak and childishly afraid of the dark. They have reason to be afraid: in tunnels bene ath their paradise lurks another race - the sinister Morlocks. When the scientist's time machine vanishes he must confront the Morlocks or remain forever trapped in the future. ...Show more
$12.99
AUD
Category: Classics
Pride and PrejudiceBy Jane AustenElizabeth Bennet is Austen's most liberated and unambiguously appealing heroine, and Pride and Prejudice has remained over most of the past two centuries Austen's most popular novel. The story turns on the marriage prospects of the five daughters of Mr. and Mrs. Bennet: Elizabeth forms a prejudice against the proud and distant Mr. Darcy; Darcy's charming friend Charles Bingley falls in love with her sister Jane; and the handsome officer George Wickham forms attachments successively to Elizabeth and to her sister Lydia. Irvine's extensive introduction sets the novel in the context of the literary and intellectual history of the period, and deals with such crucial background issues as early-nineteenth century class relations in Britain, and female exclusion from property and power. ...Show more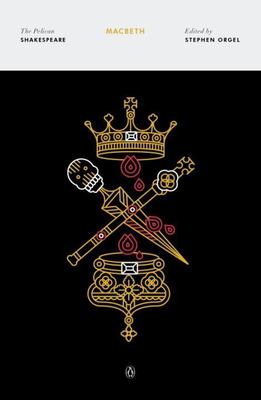 Macbeth
by William Shakespeare
$15.99
AUD
Category: Classics | Series: The\Pelican Shakespeare Ser.
This legendary Shakespeare series features authoritative and meticulously researched texts paired with scholarship by renowned Shakespeareans. Updated for the 21st century by editors Stephen Orgel of Stanford University and A. R. Braunmuller of UCLA, each book includes an essay on the theatrical world o f Shakespeare's time, an introduction to the individual play, and a detailed note on the text used. With all new cover designs, these affordable Shakespeares are perfect for students, teachers, scholars and theatre professionals alike. ...Show more