$19.99
AUD
Category: Childrens Education
A bumper book of maths fun stuffed with things to draw, puzzle, invent, order, unscramble, code, decode for kids aged 7+ years from Australia's best known maths man. There's magic in maths - if you know where to look...
$19.99
AUD
Category: Childrens Education
'There are many Australian stories, and mine is just one about what happened to me and other First Peoples of this country. It's important for me to tell my story - because it's not just part of my healing but of this country's as well. We all have a story and as you read this book I would like you to t hink of your own story, what that means and who is also a part of your story.' In his inspirational, highly acclaimed memoir - and including reflectionsfrom First Nations Elders and young people - Archie Roach tells the story of his life and his music. Only two when he was forcibly removed from his family, and brought up by a series of foster parents until his early teens, Archie's world imploded when he received a letter that spoke of a life he had no memory of. It took him almost a lifetime to find out who he really was. Tell Me Why is an unforgettable story of resilience, strength of spirit and hope. ...Show more
$19.99
AUD
Category: Childrens Education
Award-winning author, Jeanne Willis, revamps all the favourite Mother Goose Nursery Rhymes. Think you know your favourite classic nursery rhymes? Read this picture book and think again! In this witty reworking of popular nursery rhymes, Georgie Porgie doesn't dare to make the girls cry, Little Bo-Peep' s sheep are all present and correct, thank you, and it's the queen, OF COURSE, who fixes Humpty Dumpty. With the combination of Jeanne Willis's brilliantly funny poems and charming, witty illustrations from Isabelle Follath, these nursery rhymes prove that girls can be the heroes of any story. This remixed nursery rhyme collection is the perfect gift book for any child (or adult!), to read aloud or enjoy alone. ...Show more
$19.99
AUD
Category: Childrens Education
What do you think of when you hear the word 'hero'? Is it the wall-climbing, cape-wearing, villain-fighter you see in comics and films? Heroes can actually come in all forms, shapes and sizes. Some cook for the hungry. Some nurse the poorly back to health. Others raise money for important causes. From small acts of kindness to inventions that have saved the lives of hundreds of people, every person in this book has found their passion - or their superpower. No matter how big or small it might be, your power can be used to change the world for the better too. So put away the cape, climb down from that wall and discover how ordinary people can still do extraordinary things and become heroes. Written by Ben Brooks, the bestselling author of the Dare to Be Different books, and paired with vibrant comic-style illustrations throughout, this is the perfect guide for the budding superhero in your life!   ...Show more
$24.99
AUD
Category: Childrens Education
The Earth's climate is changing. It's getting hotter. In Australia over the past 50 years, maximum temperatures have been creeping higher. There have been record droughts, floods and bushfires. Why is this happening and what can we do to stop it getting worse?
$29.99
AUD
Category: Childrens Education
Did you know that there are plants that eat insects? Plants whose seeds spread in poo? Plants that move when you touch them? And plants that grow on other plants? Plantastic presents 26 of Australia's most unique and incredible native plants. Discover and identify native plants found in your local park, bushland, or even in your very own backyard. With its perfect balance of fun facts, activities, adventurous ideas and gorgeous illustrations, Plantastic will prove just how fantastic Australia's native plants really are Features: Full of interesting facts about Australian native plants that will get kids excited about the plant world and gently introduce general scientific concepts.Provides a Plantastic Activity for each featured species to encourage kids to search for and engage with the plants in their local area.Explains traditional Indigenous uses for some plants - including hunting, fishing, building and medicine.Includes common plants with wide distributions so that kids can discover more about their local flora, no matter where they live in Australia.The bright and beautiful illustrations will help kids easily recognize the plants from this book out in the wild.   ...Show more
$19.99
AUD
Category: Childrens Education
Take your place in the Green Nation, a nation without geographical borders that unites the youth of today in their fight for the planet.   From the economy and new professions, to advanced technology and sustainable start-ups, learn how the world needs to change in order to secure its future, and find o ut what role you can play in that change.   With in-depth text and data, this crucial book will answer readers' questions on what comes next in our fight for the future.   ...Show more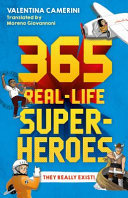 $22.99
AUD
Category: Childrens Education
365 Real-Life Superheroesis packed full of real stories about true superheroes- from Galileo to Greta Thunberg - or, in Australia, from Eddie Mabo to Lowitja O'Donoghue. Among the heroes profiled are sportspeople, scientists, journalists, explorers, doctors, astronauts, musicians, artists and activists . Each has been chosen because they display a particular heroic attribute- courage, intelligence, creativity, determination, justice or generosity. This charming illustrated collection of stories will entertain and, above all, inspire young readers. For readers aged 9 to 12.   ...Show more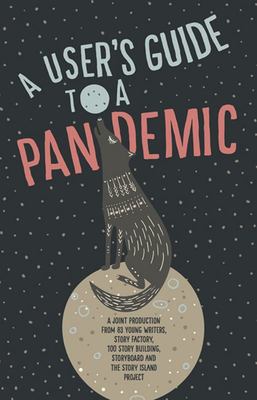 A User's Guide to a Pandemic - Stories by 83 Young Australian Writers
by Story Factory (Concept by, Curated by); 100 Story Building (Concept by, Curated by); Storyboard (Assisted by); The Story Island Project (Assisted by); Markus Zusak (Introduction by); Regine Abos (Designed by)
$16.99
AUD
Category: Childrens Education
83 young writers from across Australia share their stories of lockdown, remote learning and living through a global pandemic. Told through fiction, poetry, futuristic wonderings and personal statements, this collection was created through a series of (what else but) Zoom workshops with young writers age d 9 to 19 from Story Factory (Sydney), 100 Story Building (Melbourne), Storyboard (Byron Bay) and The Story Island Project (Hobart). ...Show more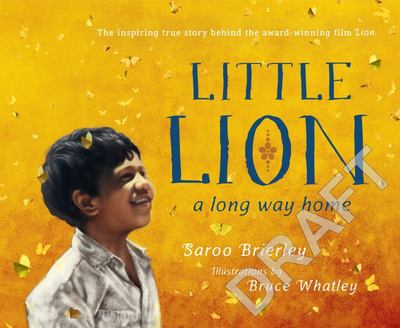 $24.99
AUD
Category: Childrens Education
The extraordinary true story of survival that became an international bestseller and was made into the award-winning film, Lion, starring Nicole Kidman and Dev Patel. Now a stunning picture book illustrated by award-winning illustrator Bruce Whatley. Can you imagine being lost and not finding your way h ome again? Saroo Brierley became lost on a train in India when he was only five. He survived for weeks on the streets, before being taken into an orphanage and adopted by his Australian family. Despite being happy, Saroo always wondered about where he was from. And one day, after years of searching, he miraculously found what he was looking for. This incredible true story celebrates the importance of hope and never giving up. ...Show more