$54.99
AUD
$59.99
(8% off)
Category: Art
'A collection of objects, no matter how mundane, tells a story. They are like a little world; you can get lost in them.' - John Bokor Still Life explores the diverse practices of more than forty contemporary Australian artists and documents a repertoire of styles, subjects, visions and philosophies. Al ongside flowers and food - mainstays of the genre - the works within these pages also incorporate objects such as books and beer cans, birds and balloons, adding energy and intrigue to both the composition and the story revealed. This book captures the inanimate beauty of the everyday in a distinctly Australian context, and offers a meditation on human experience and the brevity of life.   ...Show more
Ken Done
by Amber Creswell Bell with Ken Done
$80.00
AUD
Category: Art
Ken Done: Art Design Life documents Done's expansive art and design practice over four decades and provides a fascinating insight into the artist and his oeuvre. The book features both early and lesser-known works, as well as the iconic paintings of Sydney Harbour, the Outback and the reef. It opens an extensive archive, providing readers in-depth access to the catalogue of fashion and homewares, and the designs that came to define an era.   ...Show more
$21.99
AUD
Category: Art
Aboriginal design is of a distinctly cultural nature, based in the Dreaming and in ancient practices grounded in Country. It is visible in the aerodynamic boomerang, the ingenious design of fish traps and the precise layouts of community settlements that strengthen social cohesion. Alison Page and Paul Memmott show how these design principles of sophisticated function, sustainability and storytelling, refined over many millennia, are now being applied to contemporary practices. Design: Building on Country issues a challenge for a new Australian design ethos, one that truly responds to the essence of Country and its people.About the series: The First Knowledges books are co-authored by Indigenous and non-Indigenous writers; the series is edited by Margo Neale, senior Indigenous curator at the National Museum of Australia.Other titles in the series include: Songlines by Margo Neale & Lynne Kelly (2020); Country by Bill Gammage & Bruce Pascoe (2021); Plants by Zena Cumpston, Michael Fletcher & Lesley Head (2022); Astronomy (2022); Innovation (2023).   ...Show more
Human Nature
by Geoff Blackwell, Ruth Hobday
$60.00
AUD
$65.00
(7% off)
Category: Art
At a moment now being described as the age of Anthropocene, twelve of National Geographic's most influential photographers address the biggest questions on our time while sharing some of their greatest images.   Humanity has reached a pivotal moment in time. With extinction looming over one million spe cies of plants and animals, the United Nations has declared that nature is in more trouble now than at any time in human history. In light of increasing natural disasters, polluted environments and rising sea levels, the present geological era has been described as the age of Anthropocene; the effect of humanity's now indelible, and irreversible, intersection with nature.In this important and timely book, these seminal questions of our time are addressed by twelve of the world's most influential contemporary photographers: Joel Sartore, Paul Nicklen, Ami Vitale, Brent Stirton, Frans Lanting, Brian Skerry, Tim Laman, Cristina Mittermeier, J Henry Fair, Richard John Seymour, George Steinmetz and Steve Winter. With compassion, insight and in compelling detail they share their extraordinary images and the stories behind them, and seek to understand what really matters now for humanity and the planet.At once shocking, illuminating and inspiring, Human Nature: Planet Earth in Our Time asks: 'What do we have?', 'What do we stand to lose?' and 'What must we change?', or is the Anthropocene Age to be humanity's last?  ...Show more
$39.99
AUD
Category: Art
Her story weaves in and out of time and place. She's Frida Kahlo, Loïs Mailou Jones and Amrita Sher-Gil en route to Mexico City, Paris or Bombay. She's Suzanne Valadon and Gwen John, craving city lights, the sea and solitude; she's Artemisia Gentileschi striding through the streets of Naples and Paula M odersohn-Becker in Worpswede. She's haunting museums in her paint-stained dress, scrutinising how El Greco or Titian or Van Dyck or Cézanne solved the problems that she too is facing. She's railing against her corsets, her chaperones, her husband and her brothers; she's hammering on doors, dreaming in her bedroom, working day and night in her studio. Despite the immense hurdles that have been placed in her way, she sits at her easel, picks up a mirror and paints a self-portrait because, as a subject, she is always available. In The Mirror and the Palette, Jennifer Higgie introduces us to a cross-section of women artists who embody the fact that there is more than one way to understand our planet, more than one way to live in it and more than one way to make art about it. Spanning 500 years, biography and cultural history intertwine in a narrative packed with tales of rebellion, adventure, revolution, travel and tragedy enacted by women who turned their back on convention and lived lives of great resilience, creativity and bravery. ...Show more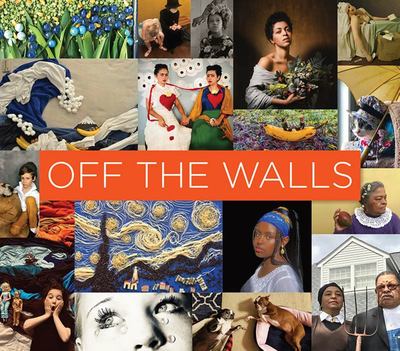 $22.95
AUD
Category: Art | Series: Bibliotheca Paediatrica Ref Karger Ser.
When life (in a global pandemic) imitates art . . .   Van Gogh's Starry Night made out of spaghetti? Cat with a Pearl Earring? Frida Kahlo self-portraits with pets and toilet paper? While the world reeled from the rapid spread of the novel coronavirus (COVID-19), thousands of people around the globe, inspired by challenges from Getty and other museums, raided toy chests, repurposed pantry items, and enlisted family, roommates, and animals to re-create famous works of art at home. Astonishing in their creativity, wit, and ingenuity, these creations remind us of the power of art to unite us and bring joy during troubled times. Off the Walls: Inspired Re-Creations of Iconic Artworks celebrates these imaginative re-creations, bringing highlights from this challenge together in one whimsical, irresistible volume. Getty Publications will donate all profits from the sales of this book to Artist Relief, an emergency initiative offering resources to artists across the United States.     ...Show more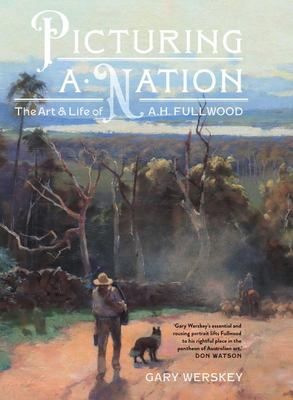 $49.99
AUD
Category: Art
The untold story of a major Australian artist. Regarded in his day as an important Australian impressionist painter, A.H. Fullwood (1863–1930) was also the most widely viewed British–Australian artist of the Heidelberg era.Fullwood's illustrations for the popular Picturesque Atlas of Australasia and the Bulletin, as well as leading Australian and English newspapers, helped shape how settler–colonial Australia was seen both here and around the world. Meanwhile his paintings were as celebrated as those of his good friends Tom Roberts and Arthur Streeton. So why is Fullwood so little known today?In this pioneering, richly illustrated biography, Gary Werskey brings Fullwood and his extraordinary career as an illustrator, painter, and war artist back to life, while casting a new light on the most fabled era in the history of Australian art.'Gary Werskey's compelling and vivid biography of A.H. Fullwood — a decade-long labour of love, written with a sharp, empathetic eye – rescues one of Australia's most accomplished artists from oblivion. It also stands as a highly original and deeply researched history of Australian culture in the late nineteenth and early twentieth centuries.' — Mark McKenna'Through extensive, patient research, a discerning eye and lyrical prose, Gary Werskey recovers the life of brilliant artist A.H. Fullwood and guides us on a fresh journey into the fabled world of Australian art and artists in the crucible decades of the 1880s and 1890s. Here is a fascinating creation story about the visual language of a nation enchanted by its own dreams.' — Grace Karskens'Gary Werskey's essential and rousing portrait lifts Fullwood to his rightful place in the pantheon of Australian art, and reminds us how much the nation owes a generation of inspired bohemians for uncovering and defining its character and identity. It's a great read, and looks beautiful.' — Don Watson'Werskey has used the engaging life and work of A.H. Fullwood to re-cast the history of Australia's settler–colonial art. Set against the era's revolution in how art was produced and reproduced, Fullwood's pictures reveal him to be a master of half-toned illustrations, underpinned by the high-keyed palette of his creativity. A double vision splendid!' — Humphrey McQueen'An outstanding account of one of Australia's most fascinating Bohemian artists. Werskey not only reveals the very heart of Fullwood's art, but uncovers an Australian Georgic in which a prosperous agriculture emerges on small farms, and the life of the pub and the office and the quiet corners of the everyday in settler Australia are brilliantly evoked.' — Jeanette Hoorn ...Show more
$19.99
AUD
Category: Art
Pocket Art features100 art activities to do on your daily art work-out. Bringing creativity into daily life, Lorna Scobie encourages you to react to the present, and to live more in the moment through simple, observational-based art activities. Through creative prompts and quick-sketches – which you can then use to develop bigger, more detailed artworks at home – activities will incorporate mindfulness, gratitude, skill-building and enjoyment, acting as a daily check-in for inspiration and creative play. Designed to be drawn into the book, and providing you with the friendly encouragement you need to explore your creativity and record your experiences, Pocket Art will build your confidence as an artist and is the perfect spring-board to create your very own sketch book. 100 art activities to do whenever and wherever inspiration strikes. ...Show more
$29.99
AUD
Category: Art
Learn to draw with thissneakily accessible and funapproach, tested throughyears of classroom teaching. There's no doubt about it: whether you're a newbie or a pro, drawing can be daunting. That's why expressive and humorous cartoons are the best place to start! From experienced teacher Peng comes a styl ish yet playful approach to drawing cartoons, designed to excite even the most tentative artists. Over several decades teaching in schools and art colleges, artist and illustrator Peng has developed expert knowledge of the building blocks of drawing and sketching. As he shows, creativity can come from anywhere and entire sketches can spring up from the simplest lines or curves. Peng's easy-to-follow guide inspires confidence and creativity by showing how even complete novices can quickly learn how to draw characters and develop their own individual style. Starting with the basics of figure construction and moving through to expression, storytelling, and animals, the artist conjures up delightful cartoons with wicked humor and a lightness of touch. Simple tips and exercises reveal how anyone and everyone can master the art of drawing. This volume encourages everyone to experiment with a variety of techniques executed through brush, pencil, and pen. Don't be afraid of drawing! In this addictive starter book, you make the rules. ...Show more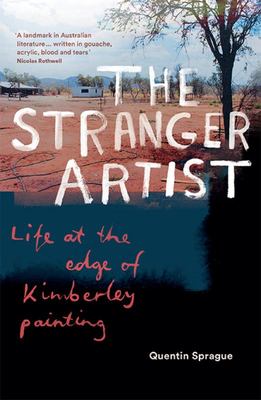 $32.99
AUD
Category: Art
At a hinge-point in his life, artist and ex-gallerist Tony Oliver travelled to the East Kimberley, where he plunged into the crosscurrents and eddies of the Aboriginal art world. He would stay for almost a decade, working alongside a group of senior Gija artists, including acclaimed figures Paddy Bedfor d and Freddie Timms, to establish Jirrawun Arts, briefly one of the country's most successful and controversial Aboriginal painting collectives.  The Stranger Artist follows Oliver's journey and the deep relationships he formed, an experience that forever altered his life's trajectory. His story will draw readers close to what he came to know of Kimberley life: the immersion of culture and spirituality in the everyday, the importance of Law, the deep and abiding connection to country, and the humour and tragedy that pervade the Aboriginal world. Evocative and absorbing in equal measure, The Stranger Artist tells not only of the connections that can be formed through the sharing of mutual interests and experiences, but of what it takes to live between cultures.     ...Show more
$9.99
AUD
Category: Art | Series: Millie Marotta Ser.
A wonderful portable edition of the Sunday Times and international bestseller Millie Marotta's Animal Kingdom.  Millie Marotta is a hugely popular illustrator and her idiosyncratic drawings of the world's wonderful creatures will draw you in. The international bestseller offers a range of beautiful ill ustration to colour in, personalise and make your own. The artist's intricate style of illustration will get you itching for pencils and pen to colour in or add a touch of your own illustration, whether it's patterned birds, the flowing tendrils of a jellyfish, or the composite of flowers that make up a grizzly bear. You can colour her work or add your own line drawings to make it special to you. Add your own patterns to the lively forest scene, choose your own birds to add to the branches, or make a pattern with your colour choices. The images are guaranteed to get your creative juices flowing. c. 600 words   ...Show more
$35.00
AUD
Category: Art
From the photographer behind Westography and Suburbia. The past doesn't disappear. It leaves its traces everywhere. - Christos Tsiolkas From West Brunswick to Reservoir, Fitzroy to Hadfield, Warren Kirk turns his keen eye upon the streets, buildings, and inhabitants of Melbourne's northern suburbs, wh ich are as iconic as they are rapidly changing. Both a tribute to the things we remember and a reminder to look anew at the world around us, the photos in Northside are a triumph of craft from an artist who invites us to really see. ...Show more