$24.99
AUD
Category: Adult Puzzles
Chart your way across continents and oceans built from the stuff of myths and legends and you will pass the winged Pegasus of Ancient Greece, come face to face with Anansi the Spider in West Africa and fly over the powerful Thunderbird of North America. Combining mythology and folklore from all across t he globe, this 1000-piece jigsaw enables you to experience the fabled creatures in their places of creation, all from the comfort of your living room.1000-PIECE PUZZLE: The 1000-piece fantastical jigsaw puzzle features the world as you've never seen it before: a magical place full of mythical creatures!FUN, COLOURFUL ILLUSTRATIONS: Feast your eyes on a the variety of colourful artwork across the mythical world map. Combining mythology and folklore from all across the globe.POSTER INCLUDED: Includes a keepsake fold out poster with a guide to the illustration.EASY HANDLING: The 1000 puzzle pieces are thick and sturdy, and the back sides are a white matte finish. The completed puzzle measures A2 in size and the jigsaw puzzle box measures 267 x 267 x 48mm.GIFTS: The perfect gift for anyone with the imagination and passion of the mythical world.Beautifully designed, The Mythical World Puzzle was created by Good Wives and Warriors, an internationally renowned duo of illustrators, and creator of Laurence King Publishing titles Myth Match and Mythopedia. ...Show more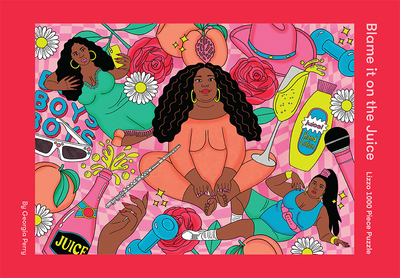 $29.99
AUD
Category: Adult Puzzles | Series: Piece Full Ser.
Blame It On The Juice is a joyful 1000 piece puzzle celebrating the iconic musician Lizzo. Illustrated by Georgia Perry.The finished puzzle is 27 x 19.3 in and will take 3-10 hours to complete.&nbsp&nbsp&nbsp Reduce your screen time and start mindful gaming. Puzzling is meditative, rewarding and satisfying. It is also a great social activity as it's uncompetitive in nature and you can have as many players as you want.&nbsp The Piece Full puzzle series is a collection of illustrated puzzles by artists from all over the world. You are compelled to piece the puzzle together as the images are so beautiful - you will want to frame them! A perfect gift as well as self purchase.&nbsp&nbsp ...Show more
$32.99
AUD
Category: Adult Puzzles | Series: New York Botanical Garden Ser.
This elegant, 1000-piece puzzle portrays a magnificent collection of roses, the flower world's most iconic bloom. As you piece the puzzle together you will see fabled roses in hues of crimson, peach, lemon and ivory blossom under your hands.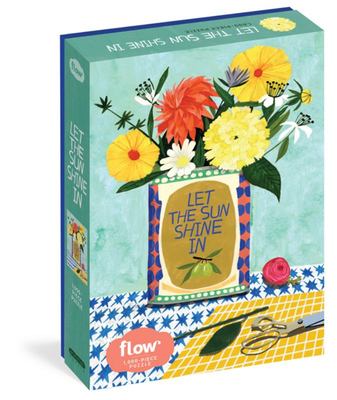 $34.99
AUD
Category: Adult Puzzles | Series: Flow Ser.
This 1000-piece jigsaw puzzle radiates with optimism, featuring a jar of wildflowers and the message "Let the Sun Shine In." From Flow, the international brand that celebrates creativity, mindfulness, and the pleasures of paper.
$29.99
AUD
Category: Adult Puzzles
Reduce your screen time and up both your mindful gaming and appreciation of modern Aboriginal art with this stunning adult jigsaw puzzle.
$24.99
AUD
Category: Adult Puzzles
Piece together the world of Jane Austen in this exciting new 1000 piece jigsaw, inspired by the life and works of the prolific author. Featuring a wide cast of Jane Austen's contemporaries and characters, take a tour of Austen's world from the rolling hills of Derbyshire, via Hampshire and Lyme Regis, t o the golden stone of the Bath skyline as your build this puzzle. All of your favorites are hiding in this busy and engaging scene, waiting to be found by you! From Mr Darcy walking the grounds of Pemberley, to Anne Eliot enjoying a seaside escape, discover hidden gems as you make this puzzle and enjoy the final scene. The perfect challenge for Janeites, or anyone who loves a good jigsaw, this puzzle full of whispered intrigues, harmonious weddings and proposals is sure to delight. The World of Jane Austen is the second in Laurence King's new series of jigsaw puzzles, following The World of Shakespeare, and includes a pull-out poster full of fun Austen facts   ...Show more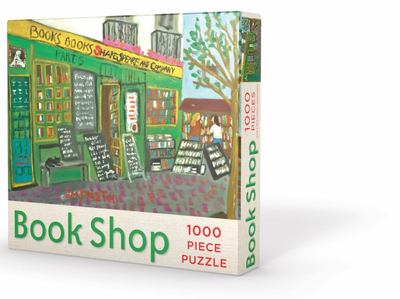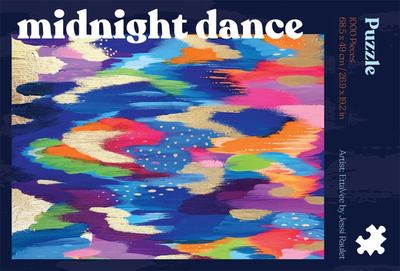 $29.99
AUD
Category: Adult Puzzles
Reduce your screen time with&nbspmindful gaming&nbspand&nbspmodern art with this stunning adult jigsaw puzzle, Midnight Dance.Artist, designer and social media influencer Jessi Raulet has become well known for her hand-painted, bright and bold designs. She is inspired by her life in France, travel adventures, tropical settings, colorful fruit and pop culture. This piece, Midnight Dance, shows how Jessi crafts vibrantly optimistic color palettes that are packed with good vibes.This is a more challenging puzzle for adults that will take between three and ten hours to create. But the results will be well worth the effort, creating something worth framing for your wall, or to dismantle and create all over again.Completed puzzle measures 19.3 x 27 inches.   ...Show more
$24.99
AUD
Category: Adult Puzzles
Piece together the pop art universe in this jigsaw puzzle depicting the madcap world of art from Botticelli's Birth of Venus to Damien Hirst's diamond-encrusted skull. Spot a huge collection of art-world darlings (including Andy Warhol, Salvador Dalí, Frida Kahlo and Yayoi Kusama) and savour a fantastic al multitude of artistic details as you build the puzzle. ...Show more
$24.99
AUD
Category: Adult Puzzles
The 1000 piece World of Yayoi Kusama jigsaw puzzle by Laurence King Publishing is an art puzzlers dream. Jigsaw puzzles are back as a wellness trend and this beautifully illustrated one is sure to help you relax while immersing yourself in the life of Yayoi Kusama. From 1960s New York to today's Tokyo, there's a huge cast of extras - her friends, lovers and collaborators. Discover references to her artworks and her love of the polka dot. Once complete why not frame the artwork or keepsake poster to keep forever.1000-PIECE PUZZLE: The 1000-piece colourful jigsaw puzzle features the world of Yayoi Kusama in mind-blowing detail. Piece together the intricate illustrations by Laura CallaghanFUN, COLOURFUL ILLUSTRATIONS: Spot the famous figures, fellow artists and references to her polka dot artwork as you build this colourful jigsaw puzzle.POSTER INCLUDED: Includes a fun facts about Kusama's life and work in a fold out keepsake poster (A2)EASY HANDLING: The 1000 puzzle pieces are thick and sturdy, and the back sides are a white matte finish. The completed puzzle measures A2 in size and the jigsaw puzzle box measures 267 x 267 x 48mm.GIFT: The perfect gift for people who love art and want to spend time away from their screens while building this jigsaw puzzle ...Show more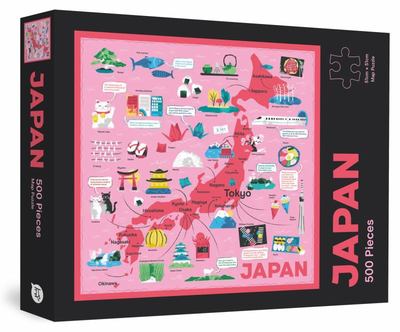 $24.99
AUD
Category: Adult Puzzles | Series: Map Puzzle Ser.
Brush up on your Japan knowledge while you zen out with some puzzling with the Japan Map Puzzle. This 500-piece square puzzle (51cm x 51cm) features a beautiful overview map of the country, accompanied by fun illustrations and facts. The perfect gift or keepsake for Japanophiles of all ages (5 years and up).   ...Show more
$29.99
AUD
Category: Adult Puzzles
If you could have dinner with any artist, who would it be?You're invited to Claude Monet's residence in Giverny. Pull up a chair in the iconic yellow dining room and join Pierre-Auguste Renoir, Berthe Morisot, Edgar Degas and other impressionists for a feast of floating water lilies. But steer clear of the kitchen! Monet's wife Alice is not happy about having ex-wife Camille's portraits all over the walls.Did you know that the painting that inspired the entire impressionist art movement is hanging on the back wall? Or that the poster on the table is from the first impressionist exhibition that opened in Paris in 1874. Piece together this 1000-piece puzzle and then peek inside the lid to discover the meaning behind everything in the artwork. There's 23 interesting facts to discover.The Dinner Date Jigsaw Puzzle series is an opportunity to immerse yourself in the world of history's most famous artists.Completed puzzle measures 68 x 48.5cm. ...Show more